I once tried to make one of these in Maya PLE a couple years back. If you've never heard of a Klein bottle, it's a hypthetical geometric surface imagined by the mathematician Klein that has one side and no edges, since it flips and reconnects with itself like a Mobius band. Anyway, I was using Maya's NURBS, in which holes can be "trimmed" for the bottle's neck, but I never was able to make the surfaces connect the way I wanted.
A week or so ago, I thought I'd give it another shot in blender. It was deceptively easy. I finished a decent model in one afternoon.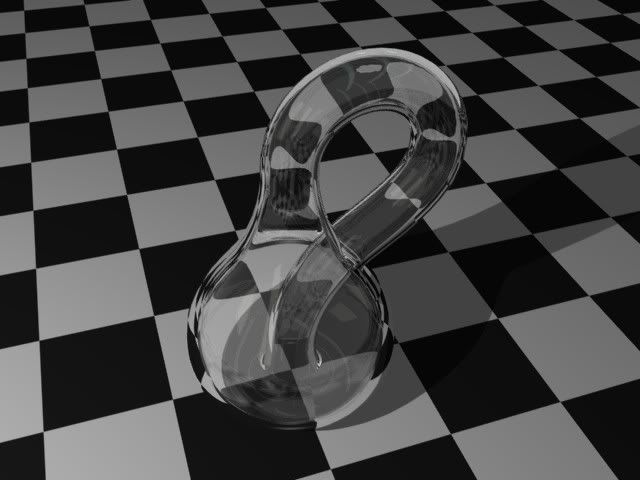 Right now it appears quite plainly, but I am planning to use it in a larger scene (which is not built yet).
This will be my first serious use of YAF-Ray. Does my material look sufficiently glassy?