Leaves is an autumnal image I finished this evening: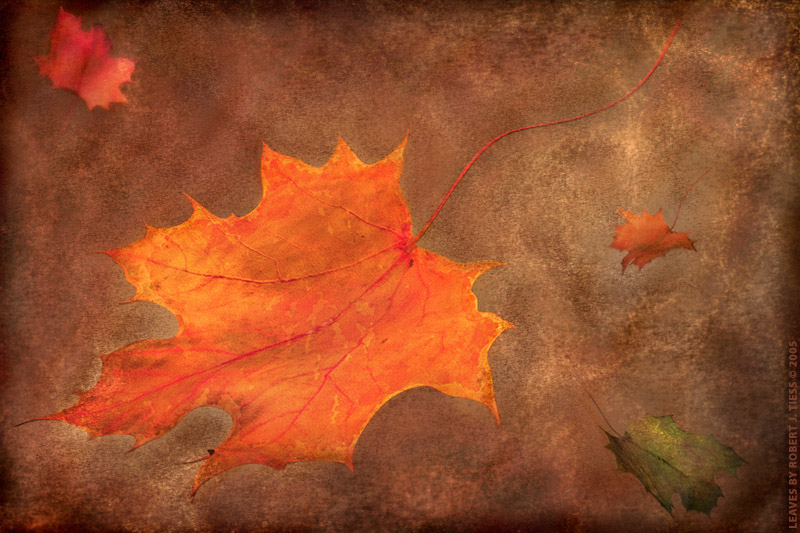 Leaf texture is from a digital photo I took last year of a flattened leaf. Procedural textures were added to the leaves to vary them in terms of nor and color on top of the exiting nor and color maps. The leaves are not alpha mapped; they're all mesh:
Once leaf was UV mapped, I used proportional editing to make each leaf a little more unique.
Background and post-processing was done in Photoshop. Images are necessarily compressed, so jpeg artifacts are present.
Thanks for looking!
RobertT