here is a scene i have been working on for a few days,its an
antique end table(dark cherry),with a glass and chrome lamp.
the lamp isnt done yet and needs to be scaled,but the scene
is looking pretty good,lighting is almost there.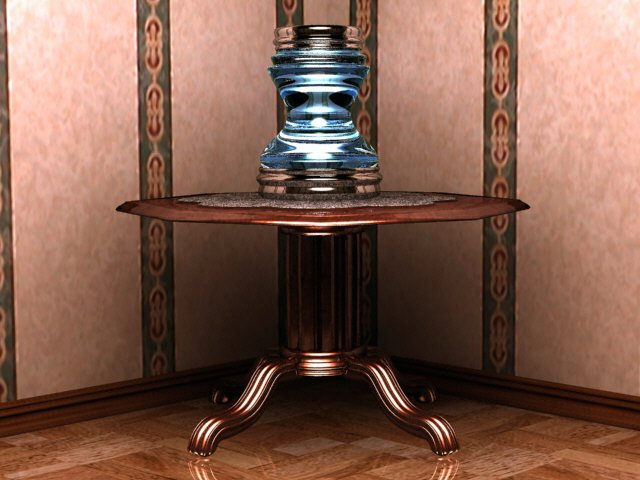 im shooting for photoreal,what do you think?
modelled with blender,rendered with lightflow,about 20 min.render time
on a pentium3,1000 mhz,384 mb sd ddr ram,windows me(uughh)
all comments are welcome,and thanx eeshlo for an awesome script!!
rixtr if you get a 404 go to my home page,and look in the LF renders page,its the top left pic