I'm using bge.texture.ImageFFmpeg to load some brushes for painting on a terrain.
At first I tried using a small number of brushes and edit their alpha values in real time to get the full selection I need.
But this takes way too long.
So I used PIL to make a full set of brushes, which I load as a dictionary and then get the dictionary entries to paint with.
But the loading process seems to be failing around 130 brushes. The brushes are small, just 64x64 tiles but there are a lot of them. Maybe it's a memory issue?
Or is there a limit to the number of buffer objects you can load?
On the up side it now takes around 2.3 seconds to paint a map that's 4096x4096 in size.
I'd be grateful if someone could test it too;
Does it load at all?
How long does it take to load?
If you change "self.brush_number" to 3 or 4 does that make it work or stop it from working?
Here's what it should look like: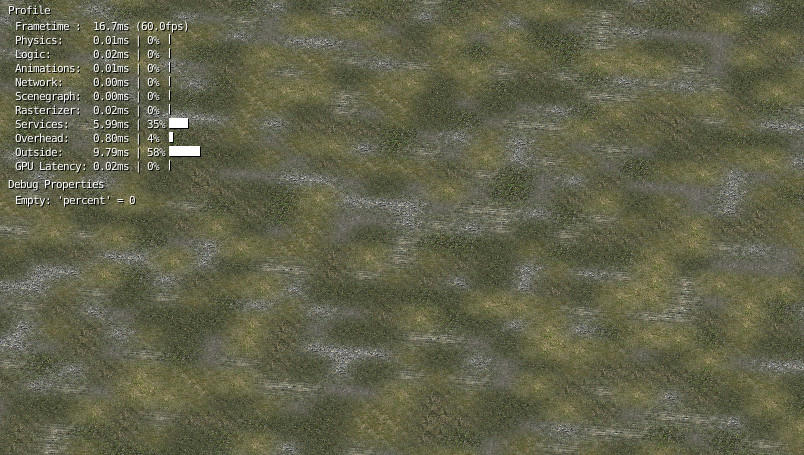 Right now it's just painting random terrain values, but later I'll be setting it up to paint a more complex map.