I am making a switch camera system using logic bricks, but I have seem to run into a problem. Something isn't working right I don't know what is wrong.
Here is a screen shot of what I have so far: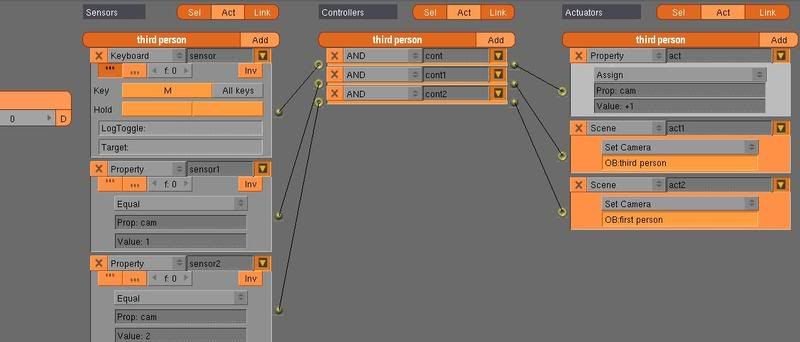 For some reason this isn't working.
when I press "m" it should add a value and switch the cameras, as soon as I get this part working I will make them loop back around.