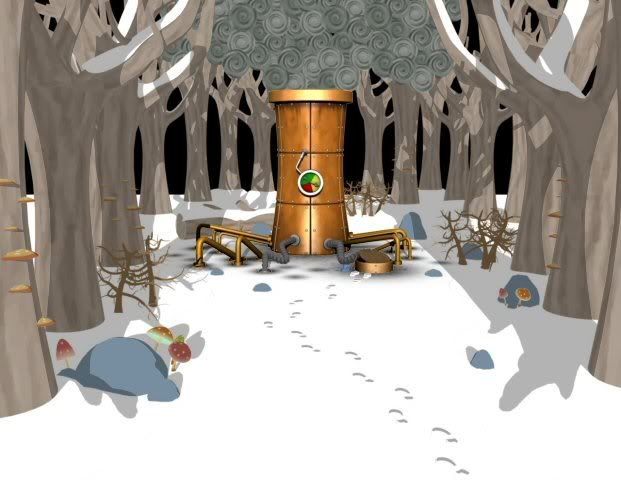 (click on image for high resolution)
This is a scene I have been working on for a bit, most of the time has been spent trying to work out a style that I liked and I think I have finally found one.
The image is not done yet, I need to fix the foot prints, add in the background, and perhaps add in some more clutter on the forest floor. I'm mostly curious what people think of the style, but any other comments are naturally helpful.