I decided to start this just for fun and to see if I could model a golf course and it turned out alright so far. Here are a few screens.
(Oh and yeah… There are only 5 holes on the course)
I just need to finish some buildings, add some trees, and detail a few things and work on some more textures and this should be good to go!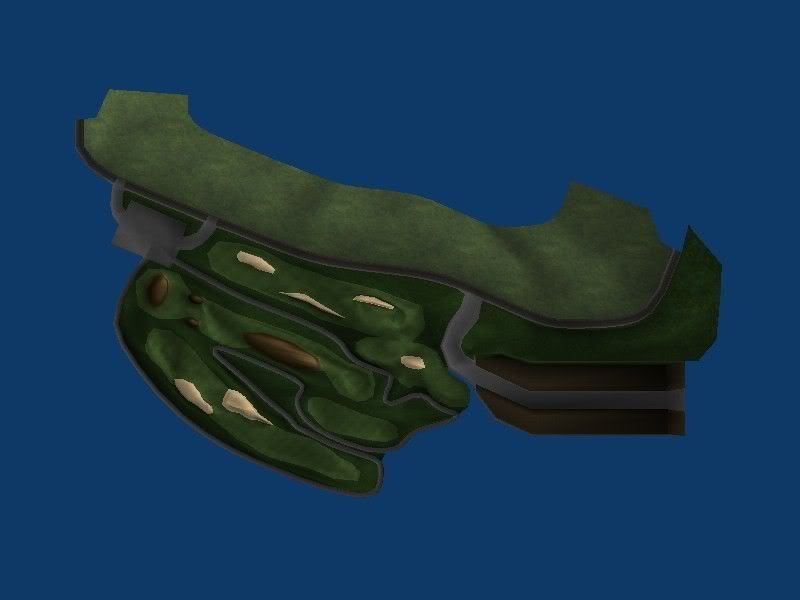 The course… More textures! Water didn't show up in the quick render
AIR
Front
UH OHHH