Updated Sept 4th:
All textures are done, ground texture was changed and some vines were added. Now I just need some critics
Done with Blender Intern with AO and HDRI file plus one light at 12 samples (1 hour and 34 minutes):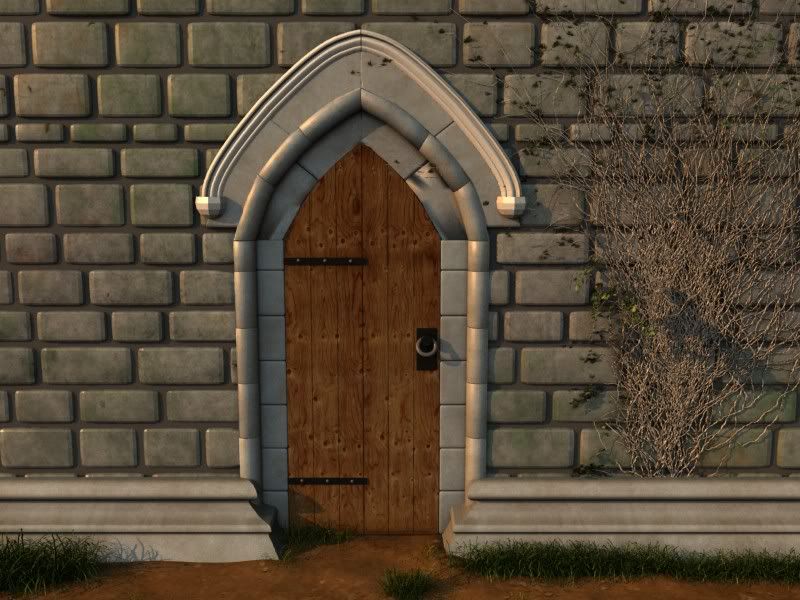 and Luxrender with an EXR file only, no lights at 128 samples (58 minutes):
Well, I am back in for some more modeling, started last night. Using blender 2.49a and Luxrender 6rc5. Will keep in touch.
any c and c is welcome, I'll texture when I am done modelling. Thanks