---
LAST UPDATE
---
I did a little tweak to the material with nodes, now the soft parts have sss and the shell parts don't. I want to change the face texture to have more noticeable scales like the render up first in this page. Yes, the fingers have the wrinkles displaced a little up, I have to fix thid and some other things, anyway at 1:28 hour render time I´ll upload the changes another day.
Big render so maybe I can get some nice stars :D!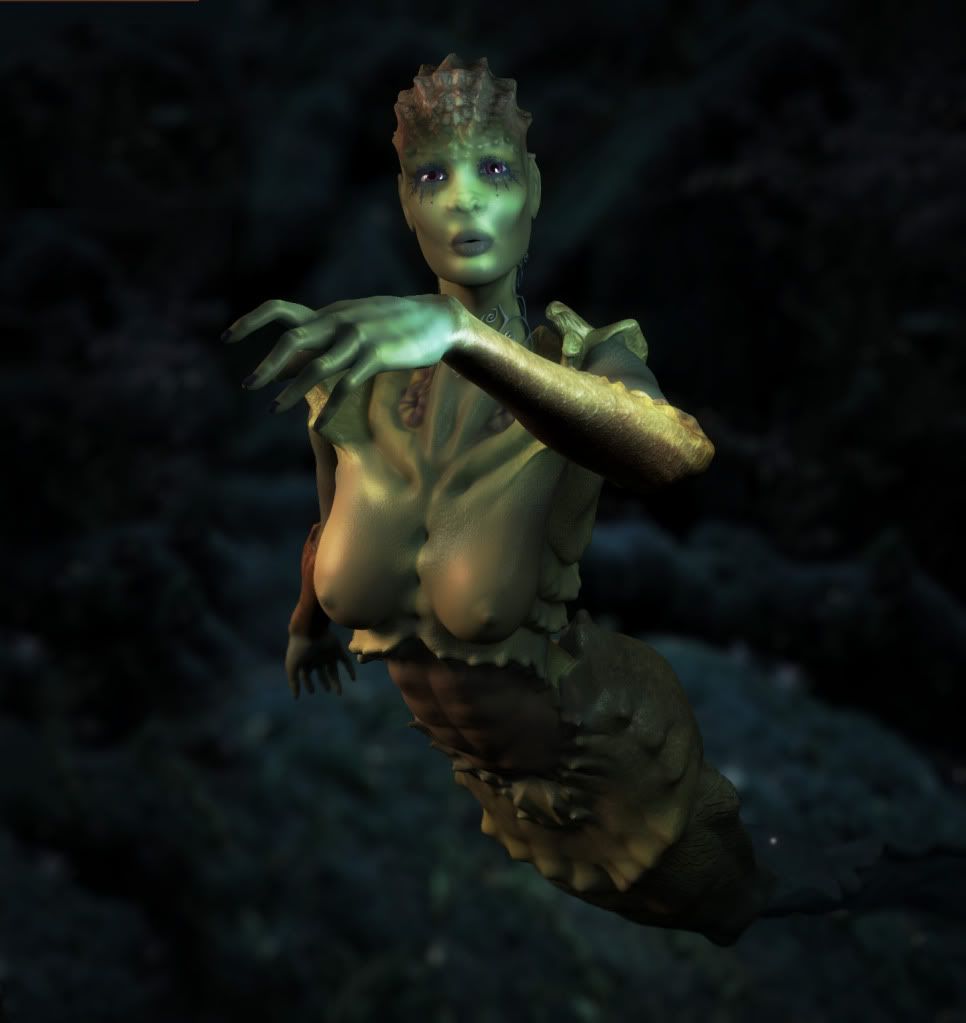 Hi All!
It's been a long time since I made something in blender. This is just something I did "on the fly" just playing around. No references used. I hope I will finish this one. The arms are just sketched out and I know the hands are small. The long neck and arms are made on purppose tho make her look more "fishy".
Attachments