I'm starting this new project mainly to test out V-Ray for Blender. The main things I want to test are hair, displacement maps, volumetrics, DOF and motion blur. Here's the main character to start with. It's going to have a full environment.
Dynamic topology sculpt.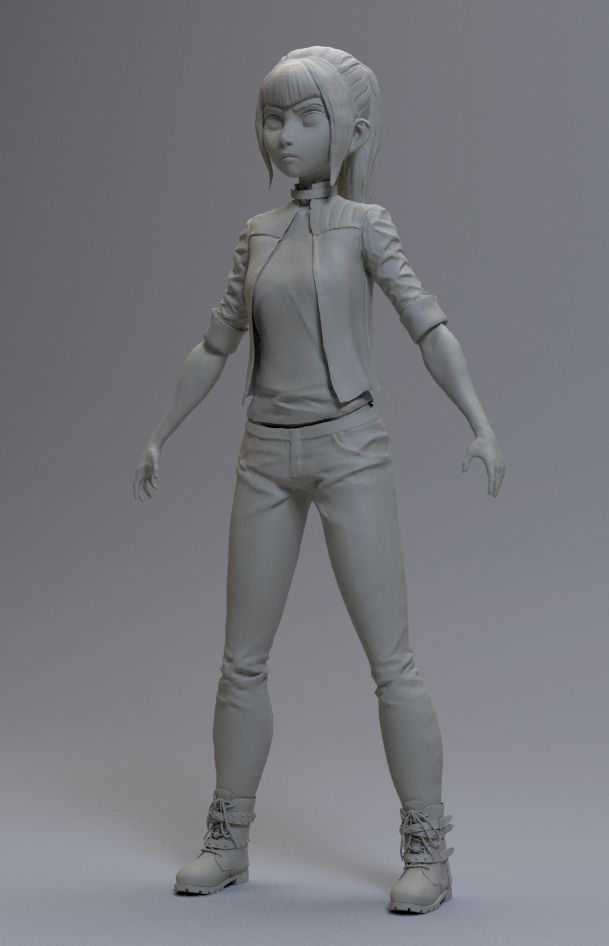 Without her jacket. I think the silhouette looks more interesting like this, but we'll see.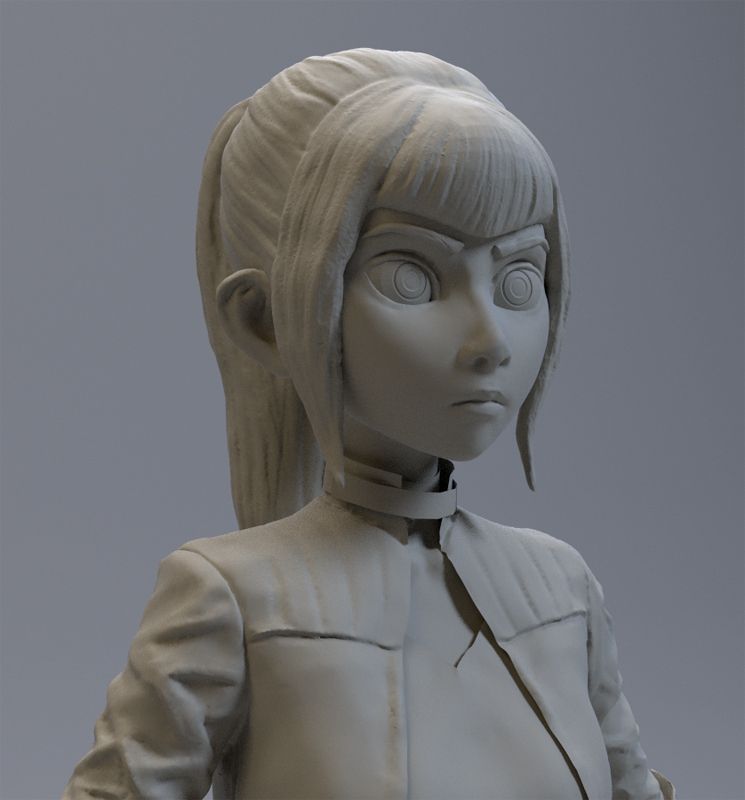 Her boots. They're the first things I fully retopologized.

Latest: