When you zoom, switch modes, click buttons etc… the mouse curser disappeares, when you move the mouse the area around where the curser was becoms distorted or disappeares all together.
I'm running windows XP Pro, 1.7 ghz celeron, ATI Radeon 9500.
I've updated the drivers and still the same problem, I've tried just about everything I can and nothing seems to fix this, also, it started to happen very suddenly, I can't think of anything I did or installed that would cause this.
I have a small screen shot to show what I mean: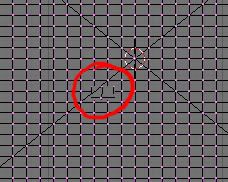 Mystery