hey all. i just finished remodeling my first mp5 from the ground up. here are some pics. lemme know what you think.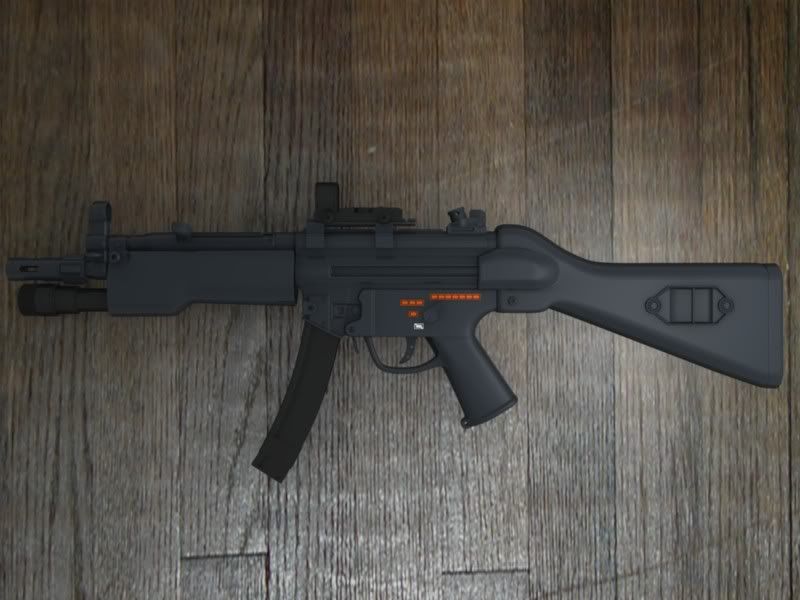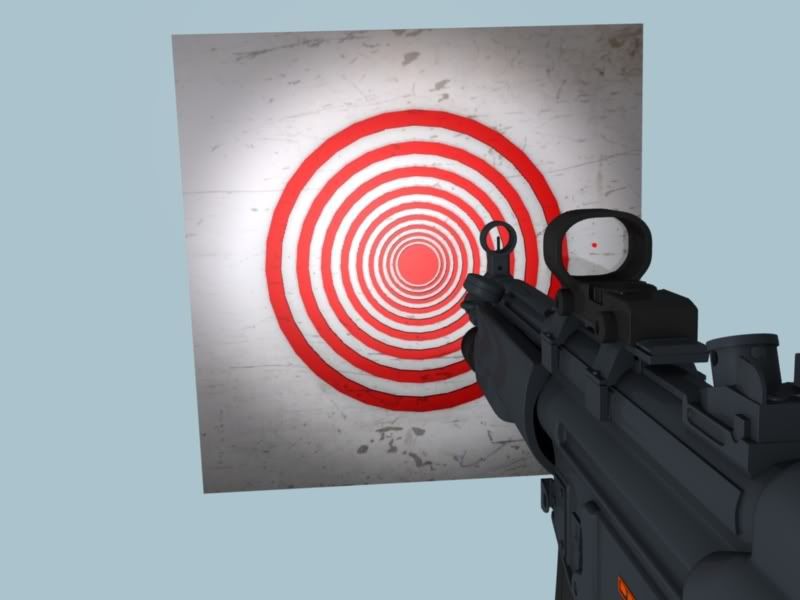 How did you make this gun is there any way you could help me to making it, like a totorial or just over all how you did it. and also, how long did this take you to make? I am a n00b and I need help with blender.
The model is exellent, but the materials and scene is rather bad.
The modelling looks great …but if you worked on the materials and some textures its will look very great
by the way if some one model a gun or some thing is there any way to put it in a game ???
quote the others…make a better material and a better scene…it'll look great
Looks Great … make the matirials much better it will be good and Coool
thx guies. and to digikid, all you really have to do is get a really high resolution picture of the side, top, front, bottom, and back of the gun. if you cant find these you could do what i did and take the pics yourself. i just went to a gun store and they let me take the pictures and im only 17 =). from there just put the pictures on a background (go to the default toolbar under the main view and click on view->background image. a menu will pop up and you can just add your image from wherever it is on your computer) and… i guess just go. not many secrets there but it does take a long time to get it done right. if you look @ the first version of the mp5 model, you will see a BIG margin of difference, but that took a long time.
and to GE-FORCE, yes you can put it in most games, you might have to download a python for a .mdl export or if your game uses .md2 files i think blender comes w/ an exporter. for more info just go to fpsbanana.com there are a lot of models for different games there, some much better than this. also you can download the .blend file HERE. hope i helped =)