Do you make use of blueprints?
Starting to look like a Mercedez!
Yeah, that's the first thing I did. I went out to get some cool blueprints of cars. This one is a Lexus-GS 430
Here is an update. I added doors, and made the front bumper look better. The doors are not going to open, I just extruded inward to make the door edges.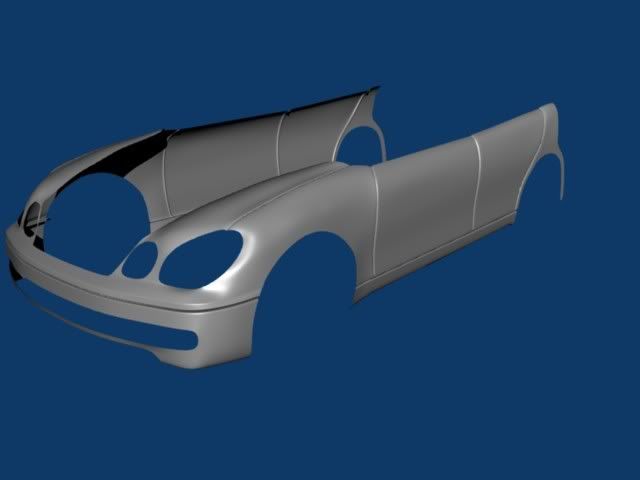 Hey, thats good! That looks like a rally car… darn, i can't think of the name.