Hi guys,
This painting tells a story about a very rich and arrogant boy and his Ginny bodyguard. The funny thing is that the Ginny looks more alive than the boy even though his face is just a mouth and fangs!
Greed and arrogance cover the boy and it shows…
I tried to achieve the "Arabian Nights" style in this painting. If you have any notes please feel free to tell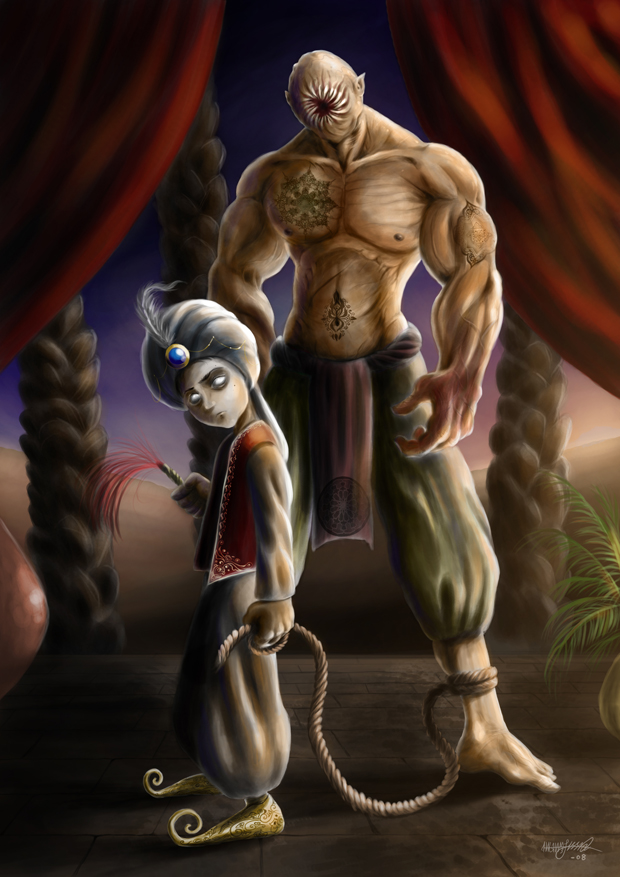 Cheers!