Nautilus Shell
Rendered in Indigo, with some post processing in Photoshop.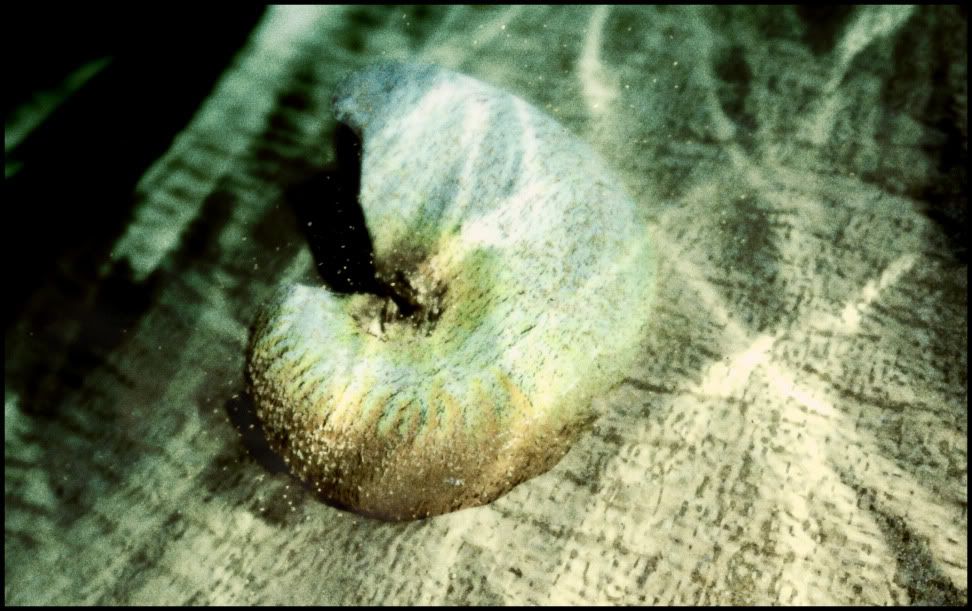 Full size render (2068 * 1300)

Awesome! There is something unplanned and natural about that shot. If I had seen it without any caption, I'd have thought it was a photo.
Thanks, RobCozzens.

I forgot to mention, this was for the weekend challenge themed Sea Shells.
That's brilliant and very realistic.
The shell is really good and so is the water caustics, but the lower right part of the ground kind of looks iffy, it somewhat looks griddy and thus artificial.
Though that is partly because one can consider Indigo the closest to the 'make a perfect render' button.
I'm not sure about the 'make perfect render' comment, the scene is well modeled and textured with good material rendering settings. I do agree with the comment about that effect in the corner which I believe is usually created when sculpting, I've had that myself in the past and I found that the smooth brush sometimes helps otherwise a little post pro is necessary.
Overall, nice job very atmospheric.
Good photo realism shot for the real versus cg thread we were talking about.
Maybe I'm wrong, but it seems to me that it is not so much the piece's "realism" as its "non-CGness" that makes it appealing. I think it looks more like a mix between a photo and a painting. Very nicely done.
Thanks again guys.
I think I know what you mean. I tried to make as much turbulence, and varying detail, as I could. I guess an example would be the grains of sand, which I made with a particle simulation for, and weight painted the shell for. I think that in trying to make it look underwater, I did give it a kind of 'painterly' look.