This is an animation I finished tonight called "Tempus Fugit."
Here's a sample frame from an early test render: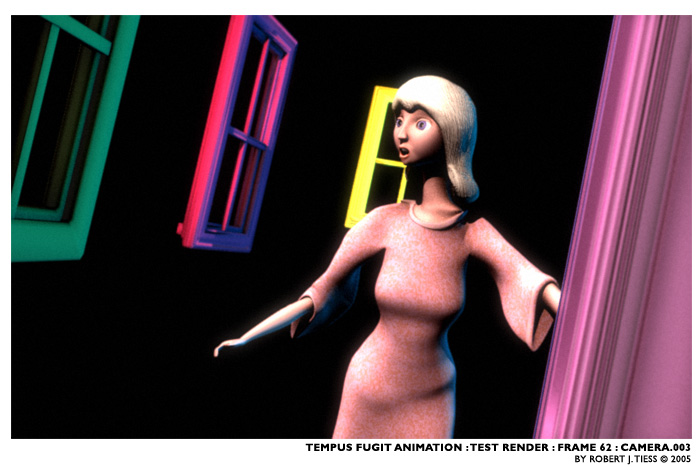 and here is the animation link (3.2MB, XviD encoded video / MP3 encoded audio)
The character's name is Sophia, and she reflects on her life in this piece. This was my main Blender project for the past week
This was done in Blender 2.37a without any post processing. The animation was conducted all "in one take" from start to finish (not as separate scenes edited together), which was important in terms of the transitions I had in mind. I applied some knowledge gained from my recent "Stars" animation here.
It was such fun bringing a new character to life like this, especially in this style. It quickly became quite an involved little project, and hopefully she seems somewhat alive and dynamic. I may feature her again in another animation some day.
Music and audio was by me too. I used Audacity to record and pitch shift/process the audio tracks and then Virtual Dub to combine audio and video.
Thanks so much for looking,
RobertT