Well i haven't posted anything serious on these forums yet, just a couple of questions, i've mainly been being amazed by some of the works on this forum

anyway this is the model i'm working on at the moment, It's my first one that's actually more than 20 polygons. I think he's almost finished, i've finished his mesh, he's got a texture map ,lighting and a rig. The texture map is pretty terrible, i was feeling sick of photoshop at the time, and rushed it sadly
i'm going to have to go back and do it again.
I learnt most of how to do this from following a bunch of different tutorials all over the place, most of them were from youtube, by a guy called ward, didn't follow them exactly just enough to do what i wanted.
I did do clothes!! i just hated them so much, mainly the texture that i deleted them :), i'm going to need to do them again.
I've also done a walk cycle, but i need to re-render it, i had to fix up quite a bit, that's why he is in that pose, i'll render it later tonight.

] i got rid of the SSS it was making him look to plastic, he still does, actually i think i need to go change the lighting, and those eyebrows are terrible, but is there a way to make children closer together? because i can't get them any thinner than that.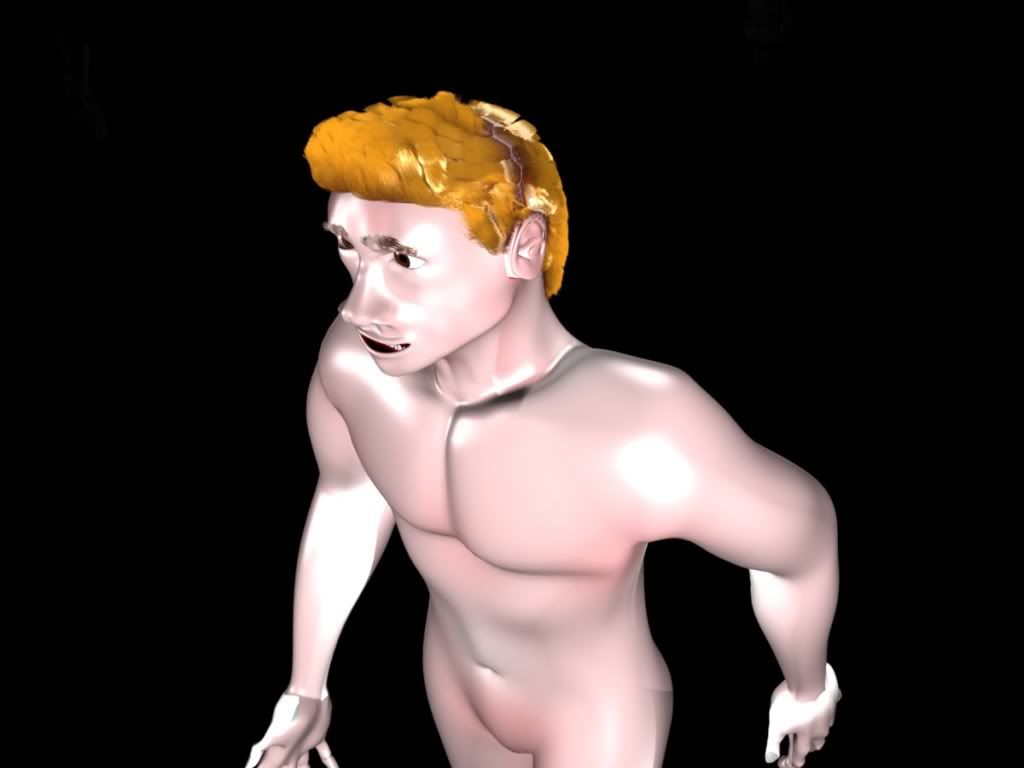 he does have legs, the lighting doesn't show it, mainly because i haven't done toes, i mean to make shoes sometime… fingers were enough for me.
I hope you like it :), still needs a lot more work… clothes…