Here's a new character I've started working on for an animation sequence inspired by the Elysiun animation challenge. It may or may not get finished in time for the challenge, but I do intend to finish it anyway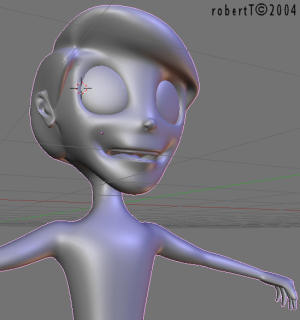 I have a story in mind that follows the challenge theme ("gift of flight"), where this character receives a gift involving the concept of flight and then puts it to good use.
I modelled him completely in 2.35, and I must say I am really enjoying the new editing features. Thanks Ton et al for all the new goodies!
RobertT