Well I am having some trouble with the NLA editor.
It looks like this in my action window.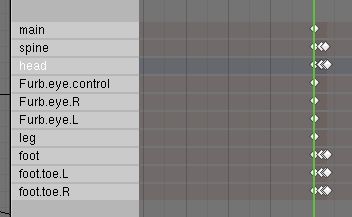 I deselect everything and move to the NLA window

Then I press Shift-A over the keys I want to convert to a strip

Then I get this wich I do not want

I was going for something similar to this
What I have cannot be duplicated, watever strip I select it steals the keys.


Now it says to press C over it and convert it, but als it does is duplicate it.


I am using blender 2.4 alpha 2
Now I am pretty sure I am deselecting everything (even in the action window) before pressing shift-a, but just in case please tell me how to deselect everything.[/img]