Well, it has been more than a few months since I posted in Finished Projects
Since my last post here I've been working on many new Blender projects, a portion of which are at my website.
This is one of my latest works, a timely little meditation called "No Christmas without Christ":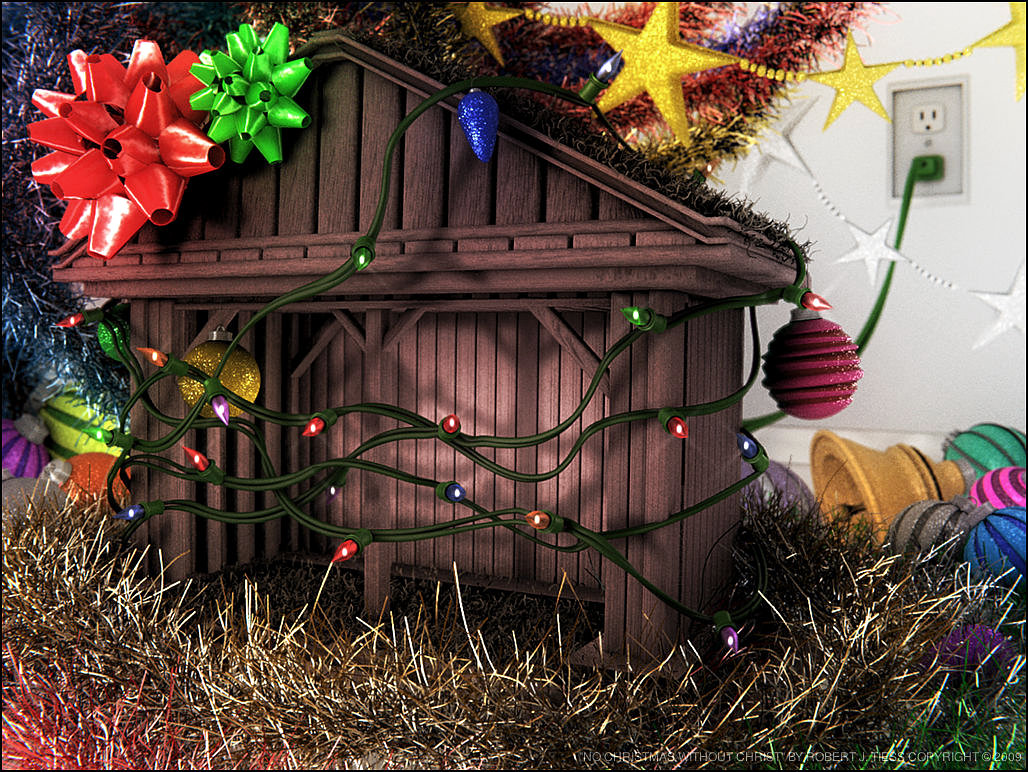 I had wanted to create and complete this for last week's weekend challenge ("nightmare" theme), but I decided to take more time to finalize it because I felt it was too important to be rushed.
Some technical notes:
As always, Blender internal render was used.
Particle emitters were used for tinsel, and the sphagnum moss on/in the stable.
One buffered shadow lamp was used in conjunction with five omni lights placed throughout the scene.
Only procedural textures were used.
Lights were illuminated by placing white blurred dots on a secondary render layer and combining layers with an Add node and Glare filter.
Thank you for viewing my work.
RobertT