I was attempting to add grass to my scene by following a tutorial here: https://www.youtube.com/watch?v=3q0c2zzdNKA But when I view the scene in render mode or when I render the scene, the dog is missing his material and fur. Although my grass does not look good at all, I want to fix this before I attempt to thicken the grass, etc.
Can someone tell me what I did wrong and how to get the material and fur back on the dog?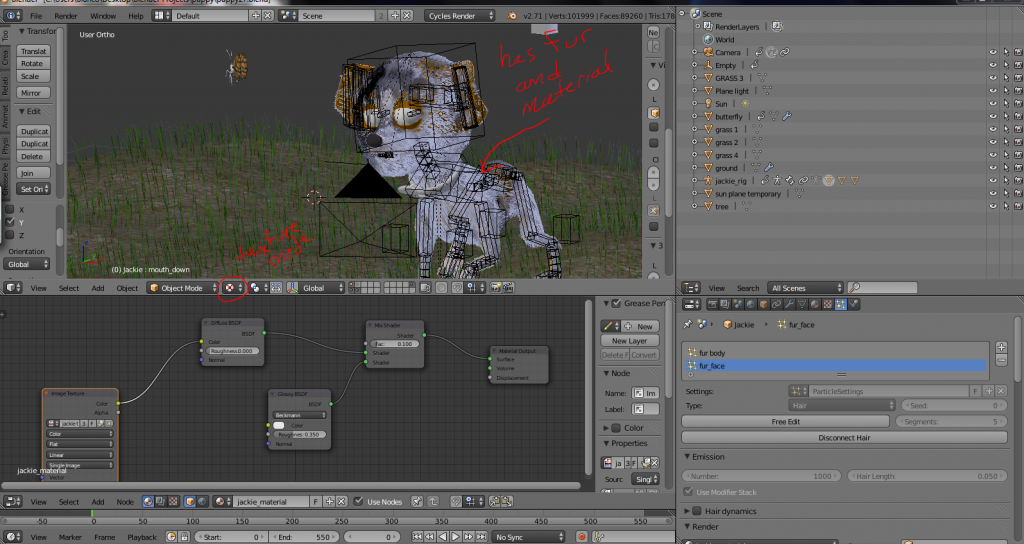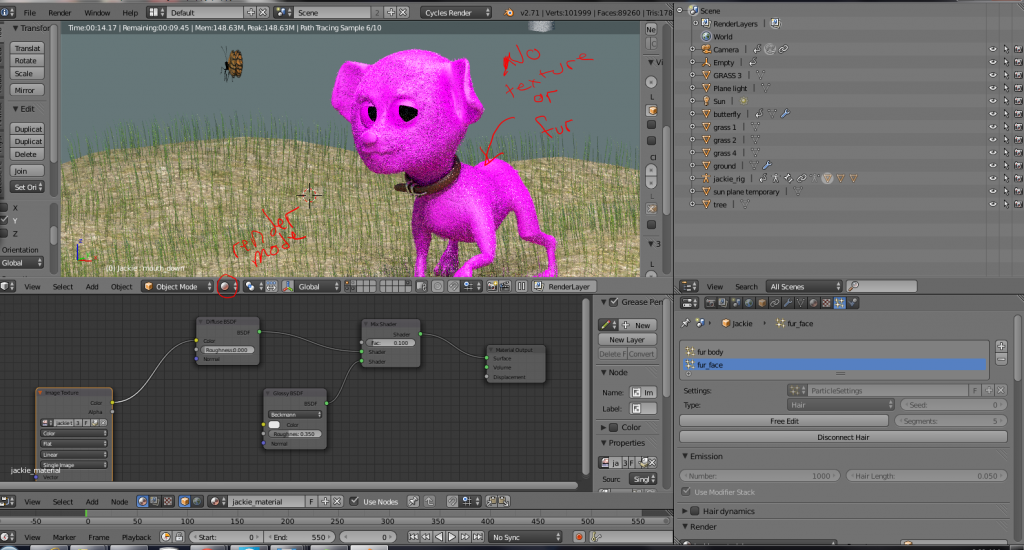 update…
After I uploaded the blend file to pasteall.org and downloaded it to see if the textures were packed with the file, all my textures are gone in render mode. I don't think I did anything to the file. The blend file in the link below is of all the material gone in render mode.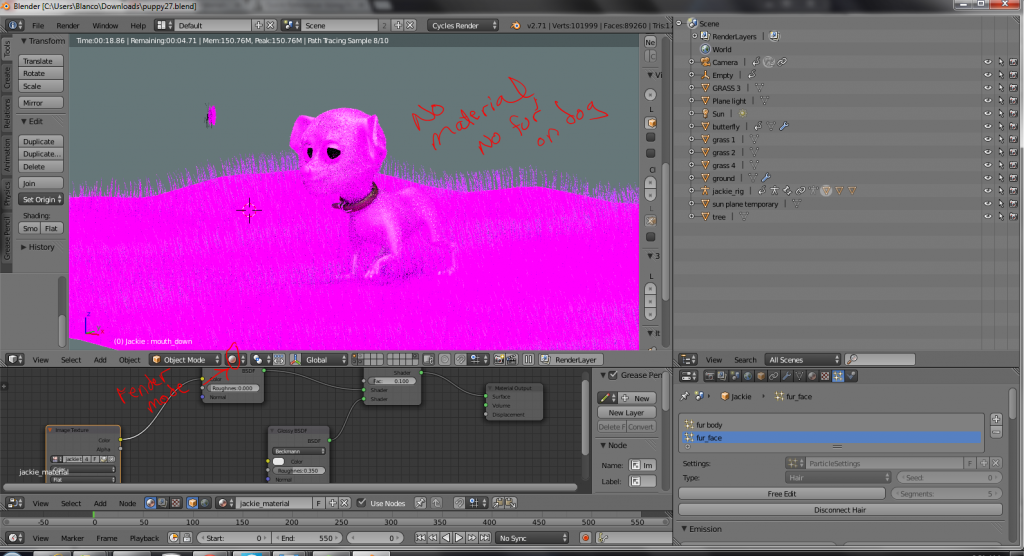 Blend file: http://www.pasteall.org/blend/31343