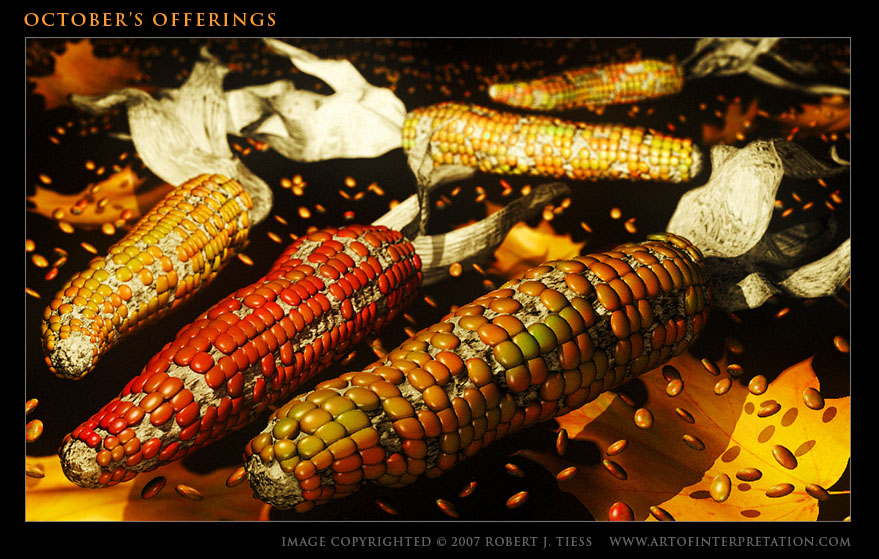 In this project my goal was to create somewhat of a dynamic still life/vanitas image – motionally dynamic in keeping with the autumnal "fall" while visually dynamic in celebrating seasonal colors and motifs in a semi-traditional yet playful way.
Stylistically, this would be one of the few times I completed a project with intentions tending toward the photorealistic end of the spectrum.
Pure Blender 2.44 internal render.
Thank you for your interest in my work,
RobertT