Based on concept by Greg Baldwin - http://creaturebox.com/wp-content/uploads/2011/01/Elderbeast_05.jpg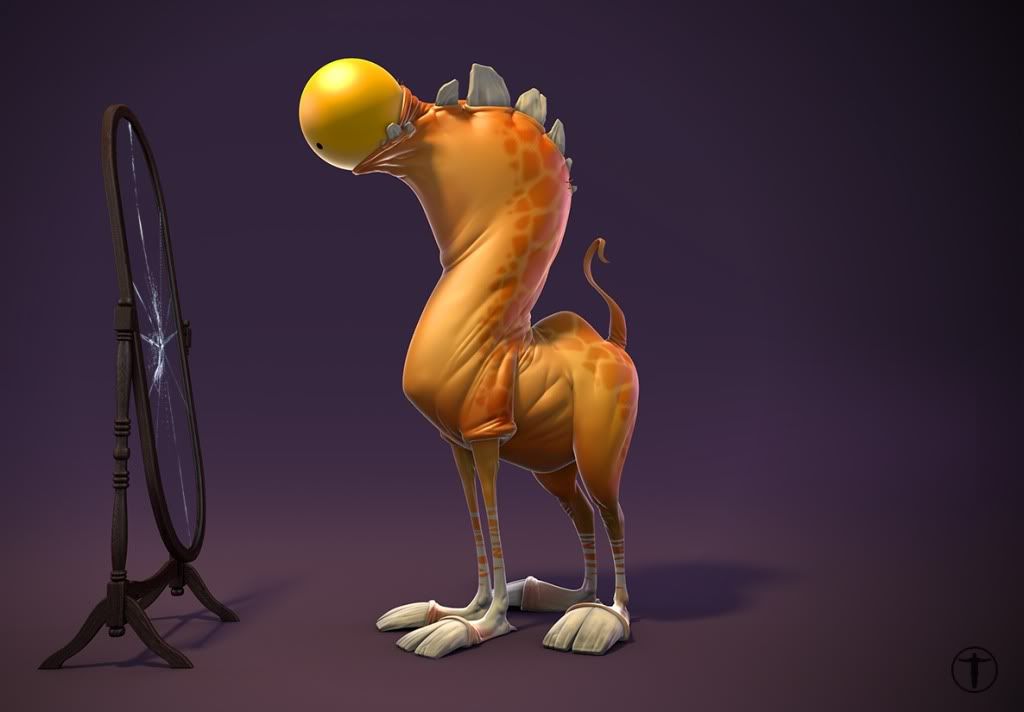 Everything done in Blender 2.5 and BI
turntable : http://vimeo.com/28244032
Attachments
brilliant execution! the folds of the skin and the texture painting is perfect. the broken mirror was a nice touch too.
Beautiful Render! I love him!
super cool image!
Very unique. It looks just like the concept. The shading is excellent.
Very nice!!! looks perfect to me!!
Indescribable, perfect representation of what was inside your mind.
wow thanks for the positive responses!
I wish I could take that credit, but it's due to Mr. Baldwin. I just copied what was inside his mind. But the mirror is all me! :eyebrowlift: His site with Dave Guertin is inspiring to say the least – http://creaturebox.com/blog/
Really nice image although I would suggest: 1) changing camera view so that there would not be so much of empty dark area on the right 2) adding monster reflection in the mirror; I understand that it's hard to acieve but rotating mirror on Z axis would help even if the monster would not stand perfectly in front of it (but that's 3D graphic, so cheat as much as you can).
Lighting and materials are excellent!
Now I'd love to see it animated or in a different pose and angle to make it a bit more yours.
Nice stuff!
Would have been cooler if the creature had eyeballs with lens and iris!
But really really great creation!I love it!
Awesome. Great texutres too.
really nice work, like the muscular sculpt of his legs and torso.
5 stars from me, I love your treatment of the hooves in particular.
Nice, this is the kind of thing I love to see made in Blender.
Excelent modelling and materials, the lighting is nice too. But be careful with the composition of the image… the empty space at right of the image is too big. Try to centre the image in the character.
I've gone back and revised some things; updated the image - thanks for the suggestions