Due to my envy of others starting their own animation shorts, I craved to start my own.
This is a project I'd like to call "Project Edge". My colleague had directed a series of sword fights and fight scenes for a stage play but most of it was scraped off during the final phase so I took the liberty of asking him to lend the taped choreography to me and he did. :eyebrowlift2: I'm planning to produce an animation short based mostly around those moves and some dialogues I'm still writing from scratch. I've done some animation tests using some of the choreography as guides and it turned out quite well. Positioning the camera to match the guide is pretty hard though.
For the character's concept, I'm just modeling them from whatever I have in mind but I'm sure I'll be looking up on references around the net. I'm still modeling the base of the first character and will put in some clothes later on. Here she is: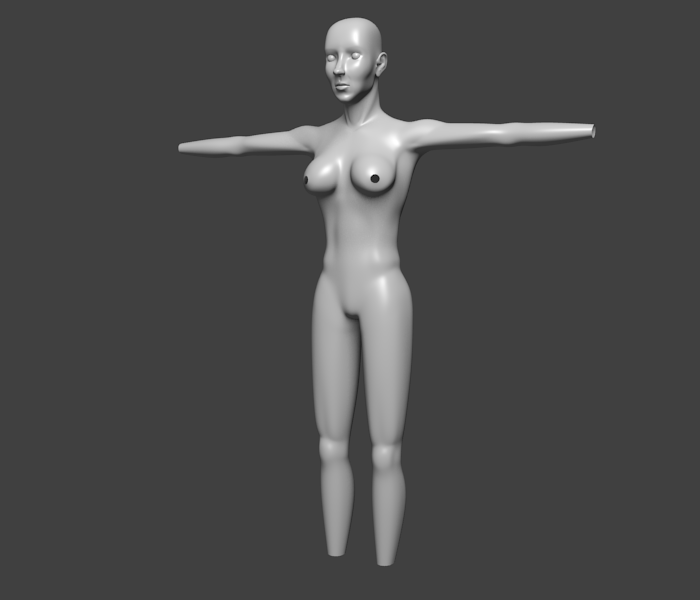 Here's her full frontal base render. I'm in the place where I can't see what's wrong with the topology anymore, I'm sure you modelers visit the place once in a while too
, so I absolutely need constructive criticisms here. After modeling the whole body, I'll rotate down the arms to an "A" pose (arms slightly raised from rest pose) because the "T" pose (arms perpendicular with the torso) produces unpleasant armpit deformations when rotated down to rest pose after rigging. I figured using shape keys or a bone's action constraint is enough to fix the problem. I'll deal with that probably later during the rigging phase.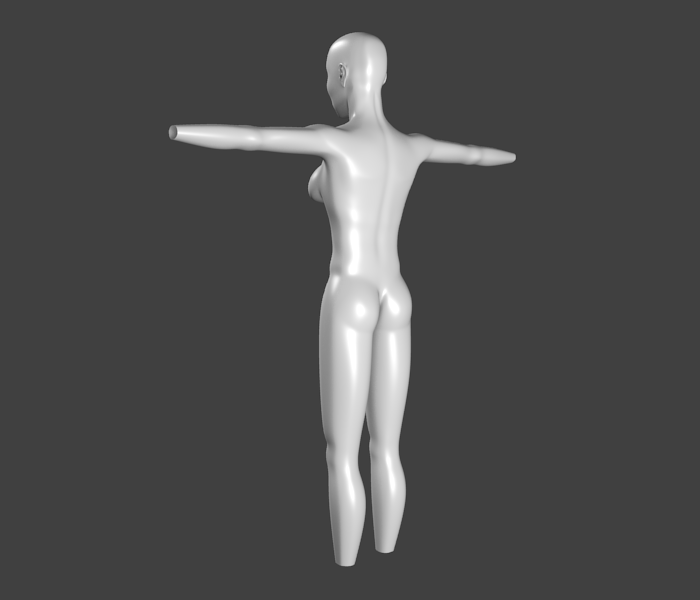 Here's the butt part.
Modeling the butt is pretty hard, not to mention the extrusion of the thighs from the torso to start off the leg. :spin: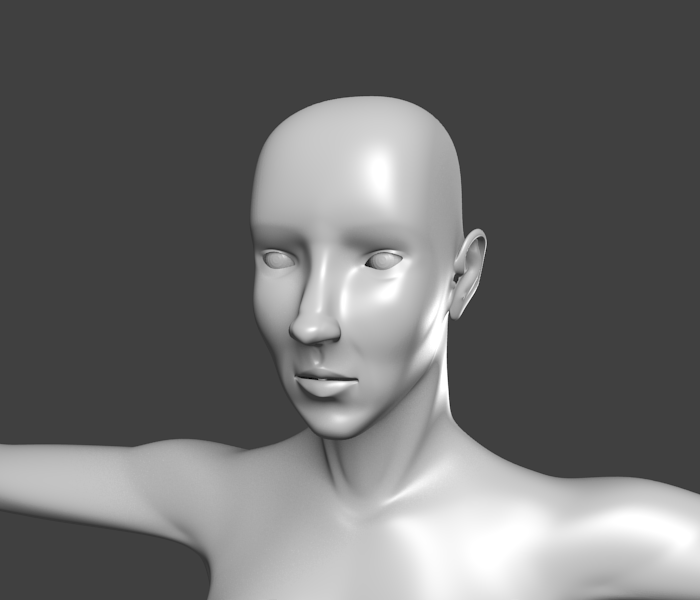 And here's a close-up render of the face. I'm not aiming towards realism here so I didn't use any reference pictures. She started off looking like a smurf
and I tweaked her into looking more like a human.
C&C welcome.