This is my entry for Blender Artists Weekend Challenge 230 ("If there wasn't electricity" theme).
The outlets would feel sad and lost without electricity…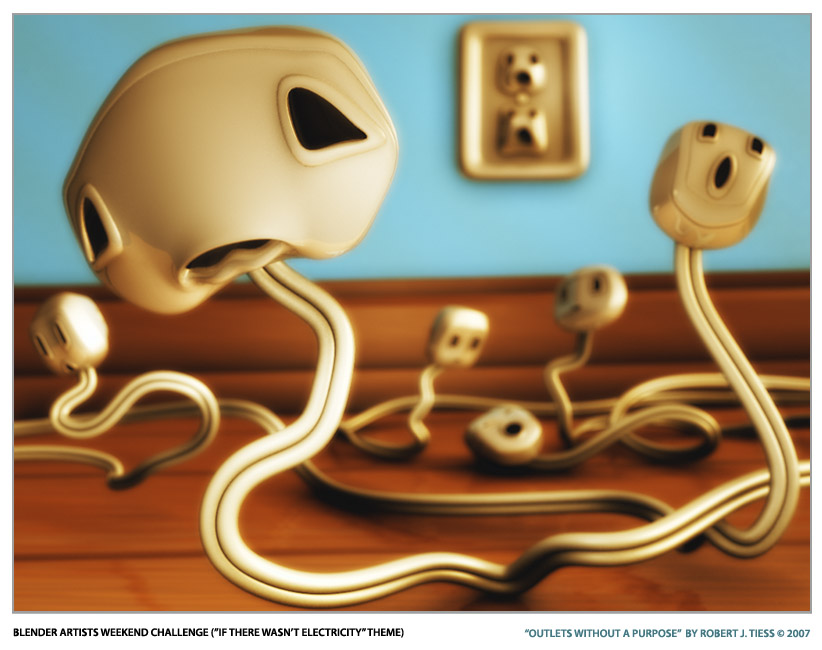 This was a fun little weekend project. I'm going for a much simpler than usual style in this one.
This is a pure Blender 2.43 render.
Thanks for checking out my work,
RobertT