Peco from Breath of Fire III.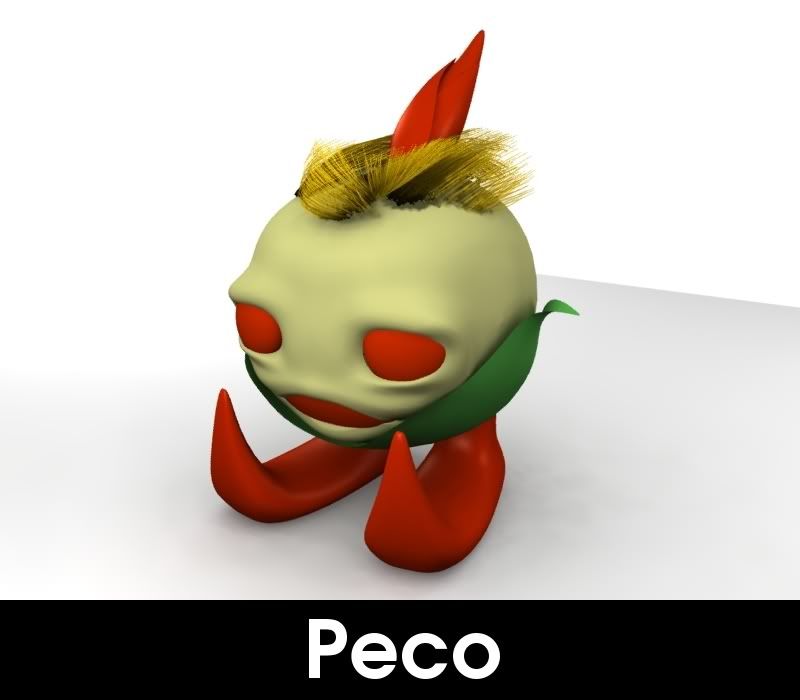 (Reference image obtained from: http://c-uncut.com/media/bof3-pecoros.jpg)
Looks cool. Would be nice with some textures.
Cuby
There is no texture for this character as you can see in the reference images.
/aWESOME! I loved Peco! That's a great job. The only thing I'd change is make his top lip thing more puffy, like Peco. Maybe show his feet going into the shoes.
[:
Hey thanks StaticDemo.
You pointed out 2 of the things I needed to fix.
The other one is to make to as chubby the as reference picture
Thanks for comments.
Love it. Very creative and an awesome use of colors, 5 stars
He needs to be wider from the look of it, and his eyes are much too big. Go for smaller eyes and heavier-set eyebrows. Also, his lips look like the should be more bulky than thin.
I can't seem to make the puffy faces and lips.
I'll need to practice making these next time I do modeling. I'll keep it in mind.
Thanks for replies.