Hello!
I am releasing my first addon for Blender: Photographer! What does it do?
Adds Camera Exposure controls and Auto Exposure, per camera
Adds Camera White Balance, per camera
Adds Focus Plane debug
Adds Render resolution and Ratio presets, per camera
User friendly Lens Tilt and Automatic Tilt for Archviz
Adds Autofocus Single and Autofocus Continuous to your camera
Control Motion Blur using Shutter speed or Shutter angle
Adds Physical Light units and Color temperature (version 3 and up)
LightMixer interface to control your lights (version 4 and up)
Bokeh and Optical Vignetting (version 4 and up)
Supports Eevee, Cycles and LuxCore
Photographer 4: https://gumroad.com/l/HPrCY ​(preferred)
https://blendermarket.com/products/photographer
OLD Photographer 3: https://gumroad.com/l/cQTgl
VERY OLD version 2 is available for free:
https://gumroad.com/l/FWQf/
You can learn more about it by watching these videos: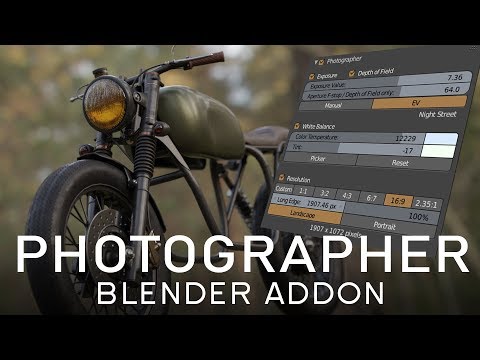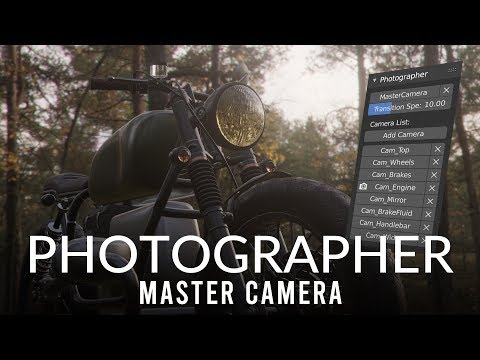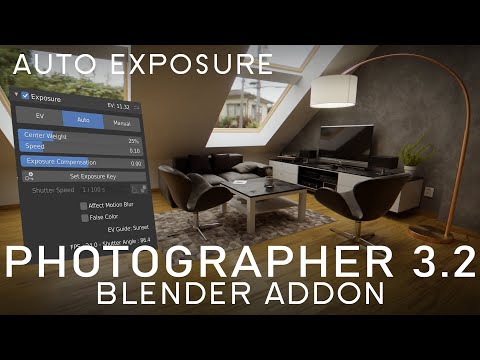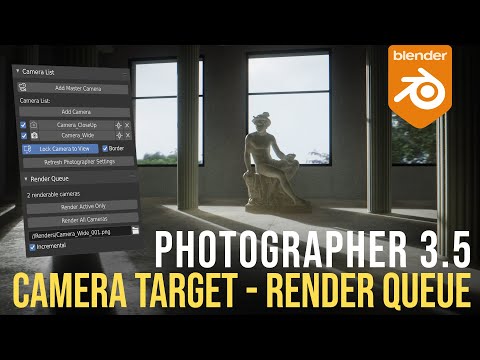 Known limitation: Do not use the Power or Irradiance units if you want to be able to switch your scene between Cycles/EEVEE and LuxCore . Use any other unit (including Advanced Power) to make sure the conversion is possible using the Apply Photographer settings button or new Warning buttons.
Latest version 4 for Blender 2.83 and 2.9x: 2021/05/10- 4.2.2
Latest version 3 for Blender 2.83 and 2.9x: 2020/12/24- 3.7.2