Update. I changed the title and the content of this post; Initially, the title was "Blender Download (is blender free?)". And I just posted the video. Now instead, I show you the experiment I did
Below an experiment with popular key phrases. You can consider this tip when planning and posting your YouTube Blender Tutorial. The experiment was to find popular keyphrases of the past 7 days and pick some related to each other. Blender download has a very high search volume (on Google, it could be different for Youtube). Other popular keyphrases are: System Requirements, Blender Basics, Basic 3d modeling, How to redo in Blender, Blender mode meaning.
So here is the video and video description that contains the keyphrases, and used these also as tags. (Don't watch the video, you know all that already).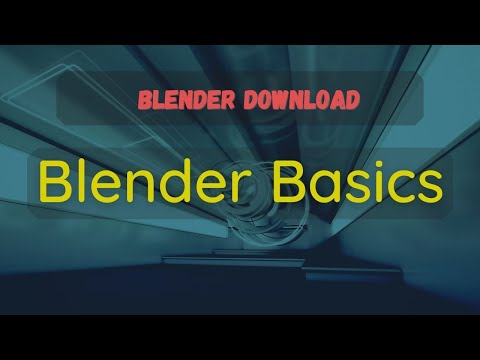 Is Blender free? In this video, you will see if Blender is really free or not.
I also show you the following:

Blender Download (Blender 2.93)
System Requirements
Blender Basics (Grab, rotate, scale, Local, Global, etc.)
Basic 3d modeling
How to redo in Blender
Blender mode meaning (Edit Mode, Object Mode)
What's next
It worked as we see here:


The grey area is how my videos on YouTube perform on average. And the blue line is the above video.
I also made mistakes (because I was too focused on keyphrases). Here are the mistakes:
I used Google Search keyphrases instead of YouTube keyphrases. They are (slightly) different.
The cover doesn't match very well what is discussed in the video: in the video, I explain if Blender is really free, where to download, blender basics, basic 3d modeling, etc.
Initially, I just posted only this video on this forum as a tutorial, which is not tailored to the audience here.
I used different popular keyphrases. It's better to focus on one.
The keyphrases are short keyphrases, so it's hard to compete. You might want to go for 1 longer tail keyphrase. Personally, I am not so afraid of competition since my website(s) are doing well with a short key phrase. (Blender addons, top three in Google Search)
The above mistakes result in less appreciation, as you see in @wolfie138 and @bartv 's reply below. So if you want to consider minding keyphrases, keep my mistakes in mind.
Regards,
Robert