It's becoming obvious lately (aside from a poll we carried out in the past) that many of us here like cats. Well, maybe it's time to show off the felines we love! Here are mine: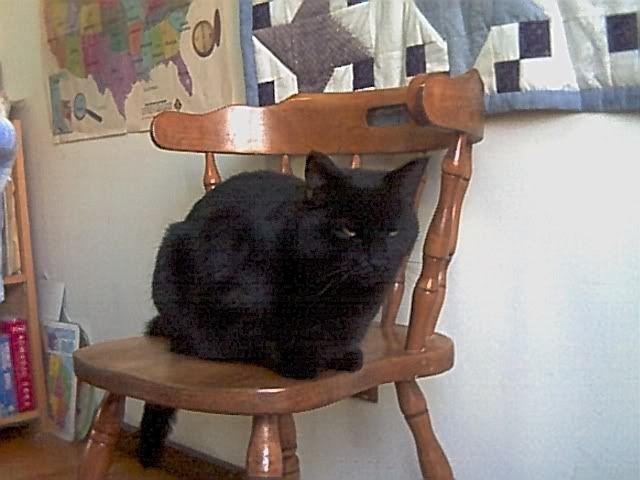 This is Shadow, my younger cat. He's about a year and a half old now. He likes corn on the cob. He still acts kitten-ish sometimes.

This is Tiger. She's older than Shadow and very aloof. Her fur is very soft and she squeaks instead of meowing. In this picture she is in the birdfeeder.