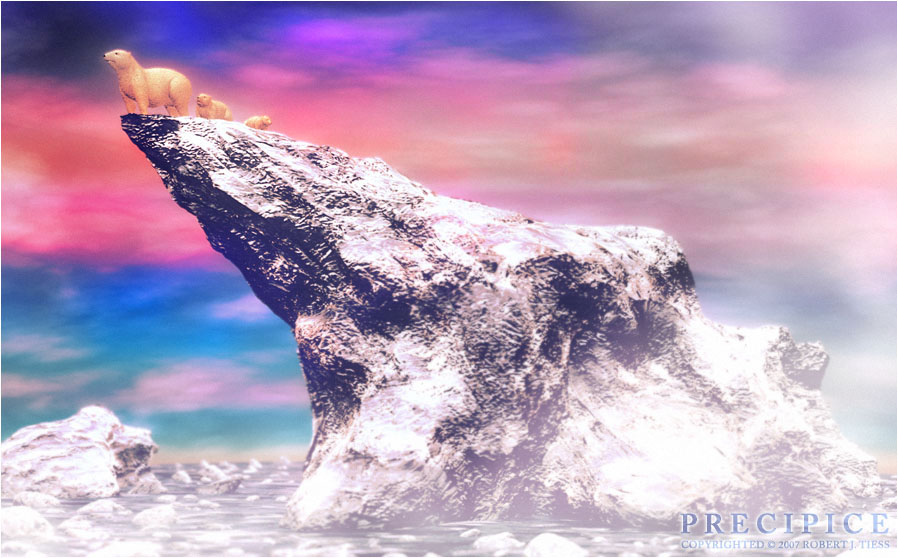 I wanted to do something special with the main rocky/icy formation where they stand: it contains two head shapes as part of the larger "precipice" meditation.
On the left there is one like a polar bear (side view) looking left/up (the older living bear stands on the "nose"). On the right there is a side view shape of a human face/skull looking right/up.
I opted for proportional editing for sculpting.
Foreground mist/fog/vapor was painted right in Blender (as a new image) and composited in render nodes (render layer set to screen).
A little de-/saturation and contrast tweaking was performed in post.
Thank you for viewing my work,
RobertT