Hello, i need to project an image around a cylindrical object, similar to the UV Project modifier, but, in a cylinder way, is that possible in any way? The texture that is projected also needs to be manipulated in realtime just as the UV Project does it, i tried using multiple objects in the UV Project, but the UVs get distorted.
What i want is to get a cylinder, UV unrwap it, apply a texture, then project the texture towards each face negative Z axis, in the direction of another object that is in the center of the cylinder, thus, projecting the cylinder's texture onto the surface of the second object.
Is this effect possible in any way?
Thanks in advance.
Edit, i also thought about taking a cylinder, separating all the faces into separate plane objects, mapping each plane object to a piece of the texture i want to map, then, put them all into separate UV Project modifiers, but that distorts the image when i scale and rotate.
In other words I want the U Coordinate to wrap around the object and V coordinate to just go from bottom to top of the object, and then, being able to rotate, move and scale those coordinates.
Edit 2: I've come up with this very ingenious node setup that takes the Object Normals and it's Z value, does some weird math and makes a Gradient that revolves the Object 360 degrees, creating this way the U value. And the V is just same as Z but reduced in size: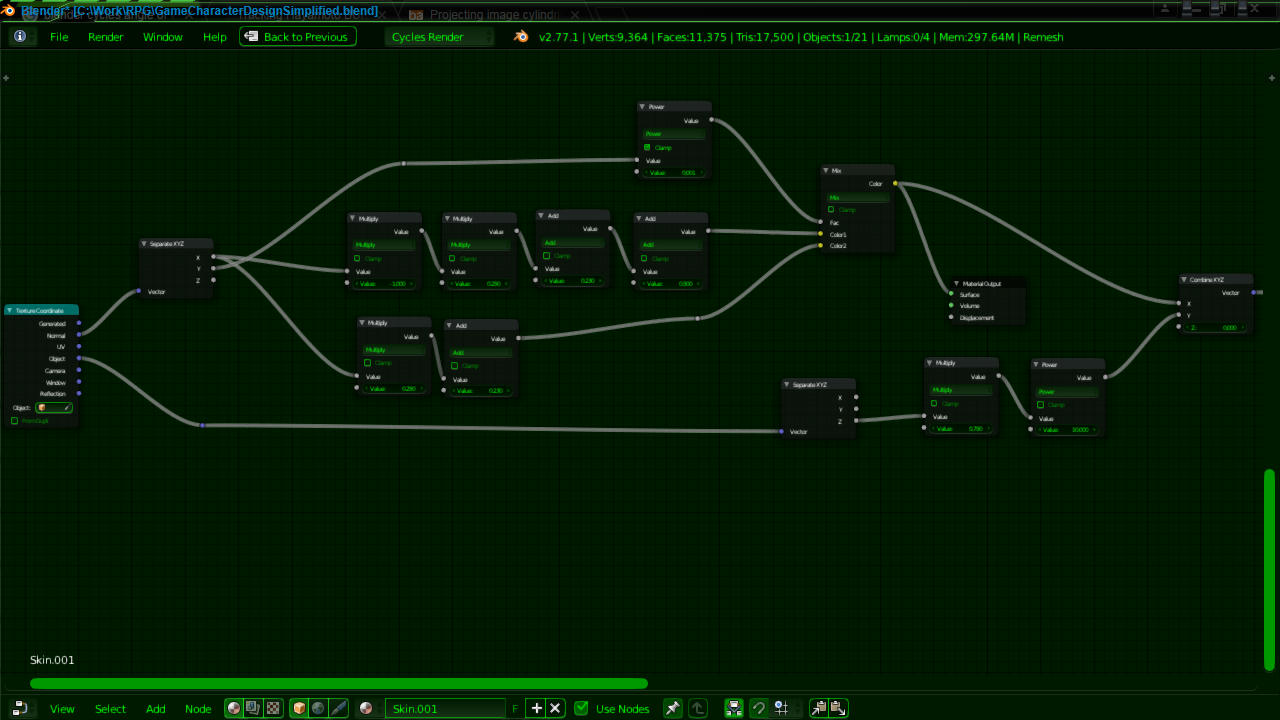 (Ignore the Material Output Node in the middle, it's just for previewing stuff)
The problem with this, is that the Normals are not always straight resulting in unwanted stretch of the texture, and it's really tricky to rotate and move and scale. And this only works if the object is a vertical cylindrical object, i've come up with setups for horizontal cylindrical objects as well, the tough part is changing setups when the object rotates and changes direction.
Result, image goes around character and can be positioned wherever you want, though it's tricky, and there's a lot of stretching and clipping, for short, it's very crappy: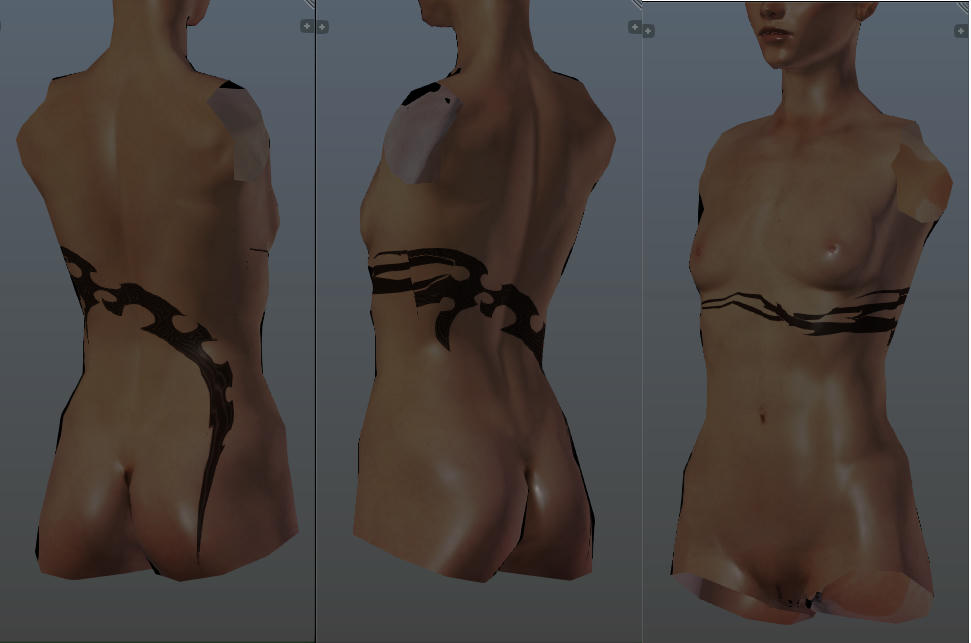 Does anyone know of a better way to do this?