This is going to be a scene for a short film I'm working on, a secret military lab run by a rebel group. So far I just have these two…things…These are more like backround pieces, they don't really have a purpose besides just being there. hopefully I'll have more soon.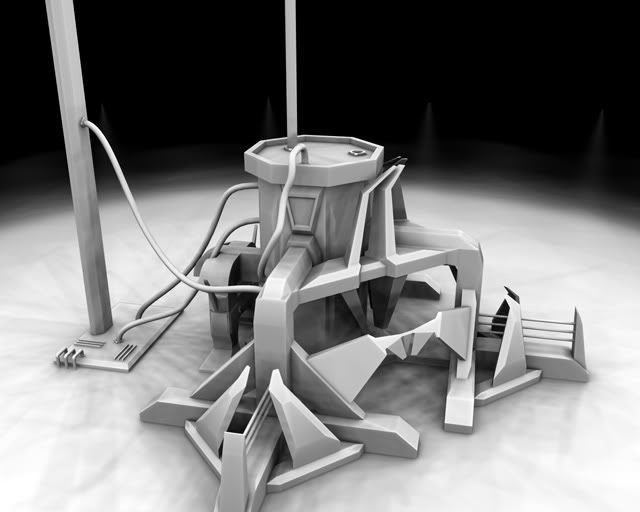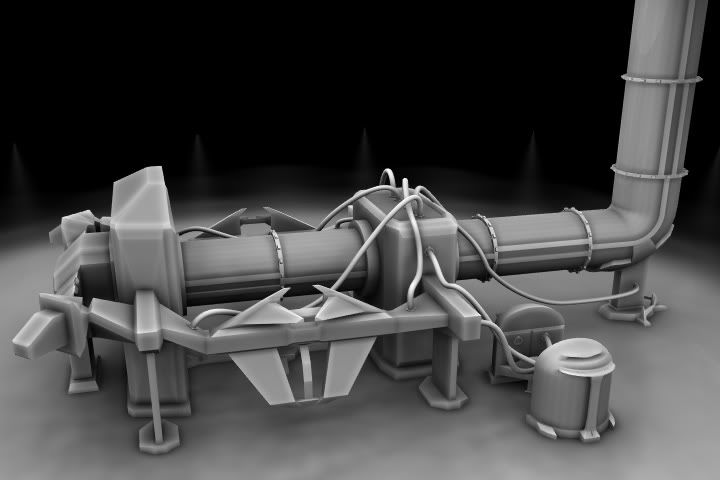 I've just recently started skecthing ideas out before I start modelling. It actually helps me alot in getting ideas down. Unfortunately my sketching skills aren't that great.
CC and suggestions welcome. I'm going to start adding some nuts and bolts now.
UPDATE HISTORY:
#1


ceiling attachment, 1st version ---- middle of page 1

#2


underside of ceiling attachment ---- bottom of page 1

#3


topside '' '' '' ---- page 2

#4


table updates and test anim ---- page 2

#5

10/26/04
new floor-ceiling object ---- page 2