Just a random wheel I made for future use…I'm new to this, any critiques, good, bad, or indifferent?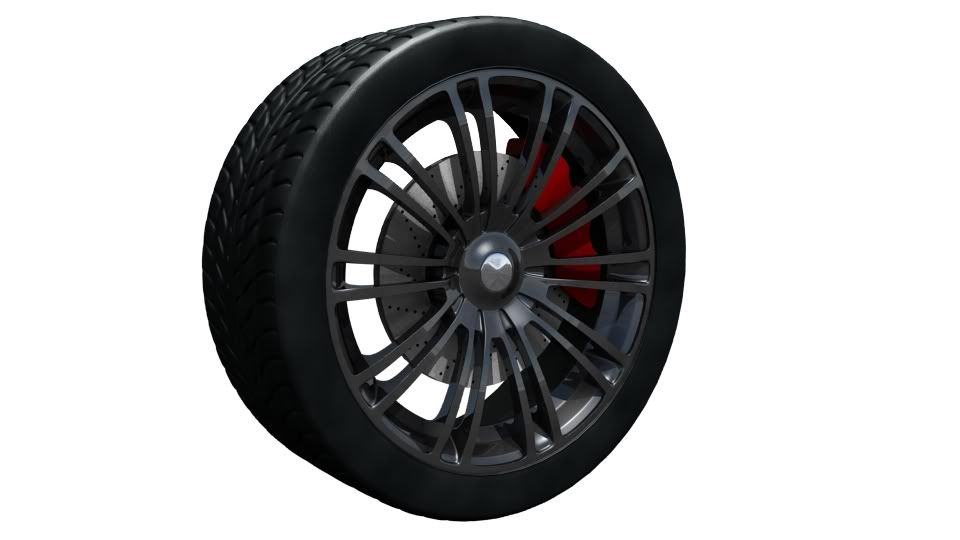 I'd say it's pretty good, except it's just a wheel, maybe you could model a car to go with it.
…working on it, just haven't decided what car to do next. I've done 2 so far, a '71 and a '00 Mustang. I already posted the '71 finished, and I'm still tweaking some lighting on the '00 before I post pics. I needed a break from it, so I made this for some practice.