OK, I imported a quicktime movie file into Blender and exported it as an image sequence.
Getting a good look for the lightsaber using Blender is just a little too time consuming and quirky right now.
I've found some good tutorials on how to do it with Pain.Net, and I think I've gotten a pretty good look:
I was thinking of just rotoscoping the film in Paint.Net as an image sequence, each frame individually adding the effect.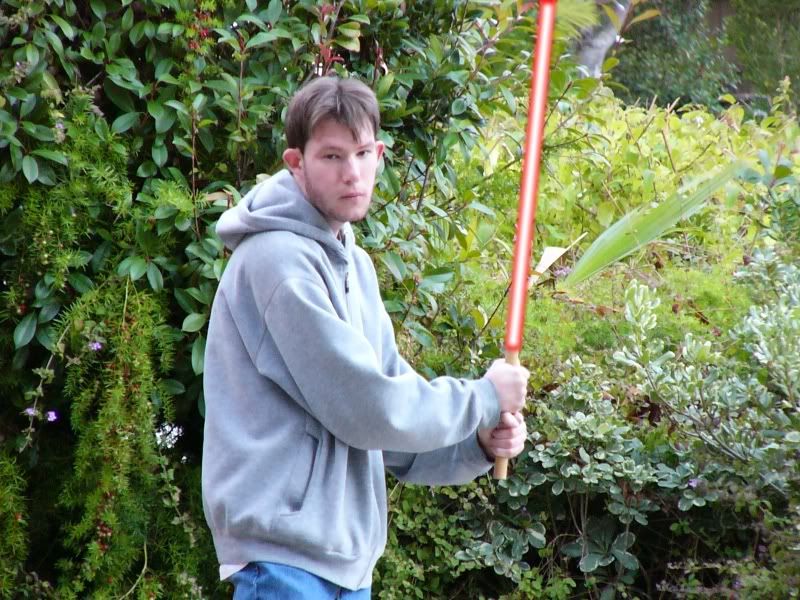 Now, how would I go about putting them back together (compositing) them in Blender?
I suppose I might load all the images (there are 210 frames) and export it as a quicktime or avi?
What sort of problems can I expect?
Thanks.
EDIT: Fixed