Hi,
I am trying to model insets for cooling as in SpeedTiti's tutorial
at http://www.zoo-logique.org/3D.Blender/index.php3?zoo=mod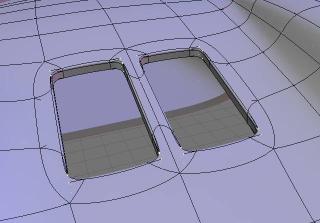 The tutorial says
"For cooling down the flat 4, 2 opening are needed and are made by extrusion, after eliminating 2 edges, then scaling at centre, followed by 2 extrusions downward (It is best to put some space between middle vertices in order to make the edge sharper)."
I am a bit lost. Which 2 edges do I need to eliminate?
Can anyone tell me?
Regards,
Anup