At the very beginning of a tutorial here https://www.youtube.com/watch?v=B8S_jU6iNCQ I'm supposed to change text to mesh (alt-c) and then appply the remesh modifier. When I open the remesh modifier on my selected mesh text, my mesh text disappears in object mode (it's visible in edit mode). The tutorial says to uncheck Remove Disconnected Pieces and apply the modifier. When I do this, the mesh text is not visible in Object nor Edit mode. Can someone tell me what I am doing wrong?
After changing text to mesh

After selecting mesh text and opening remesh modifier.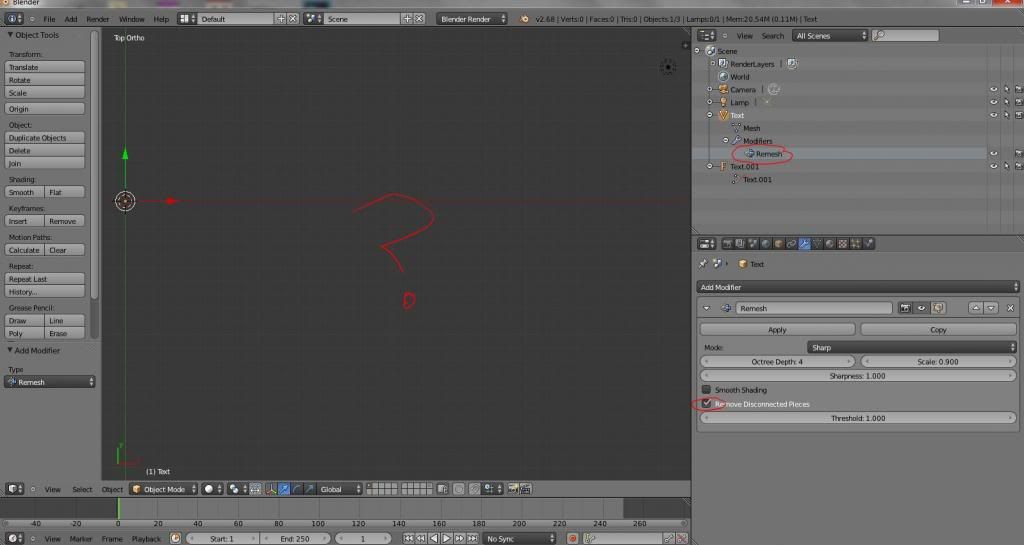 After unticking Remove Disconnecterd Pieces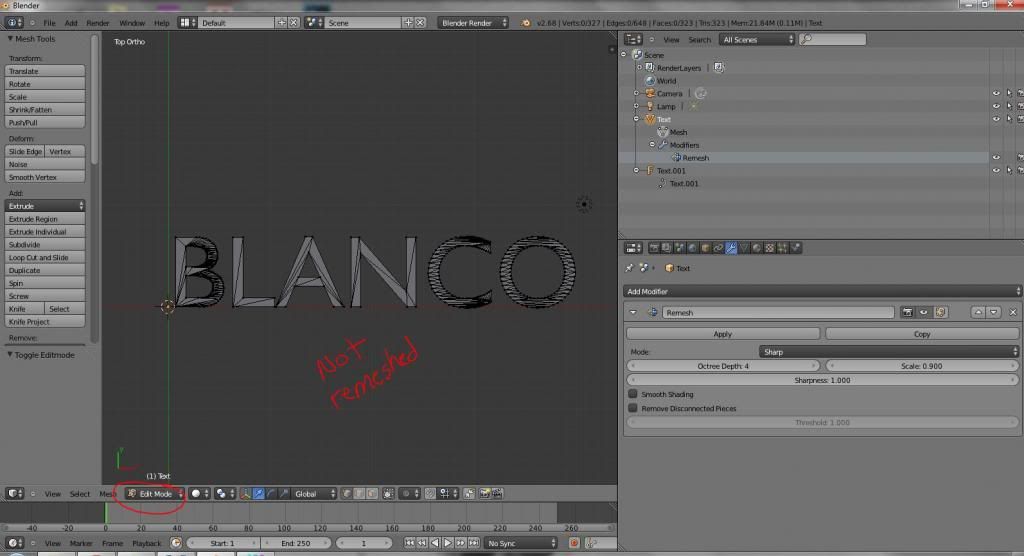 After applying remesh modifier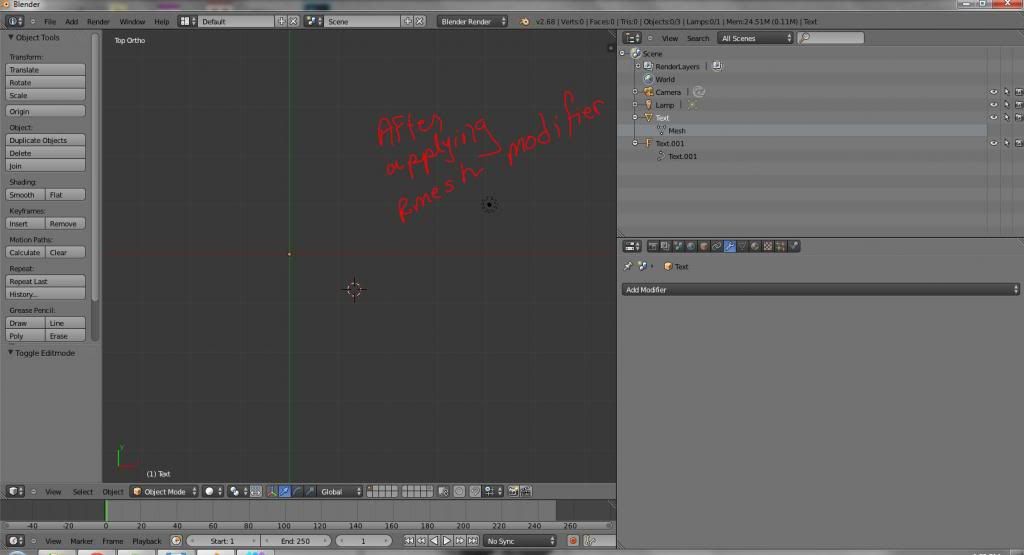 Blend file: http://www.pasteall.org/blend/24976