This was designed in Blender and I spent about a year playing with different ideas and designs. It's not a new concept and there are other products like this for sale out there like the Alaskan shown here:
http://www.benchnotes.com/Home%20Saw%20Mills/sawmills.html
The design I finally settled on: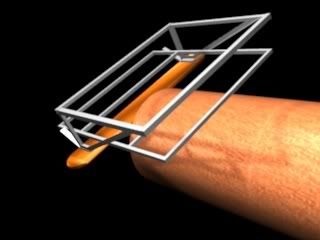 And here is the real thing welded upand bolted to the chainsaw blade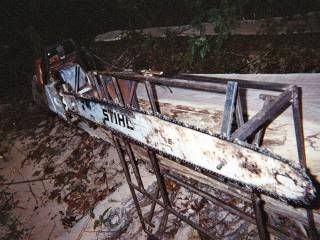 Here's how it works; first a board or plank is nailed to the log to give a flat surface for the guide to run on: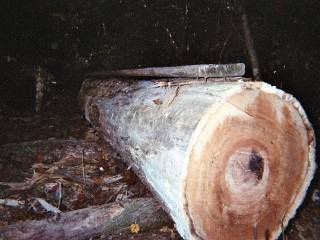 Then the Guide (lower of the two rectangles in the Blender pic) is moved up or down to set the width of the cut like so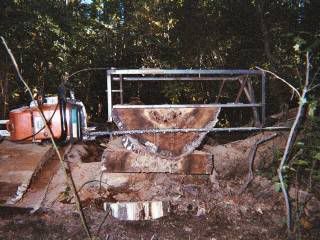 Once the first cut has been made the board can be discarded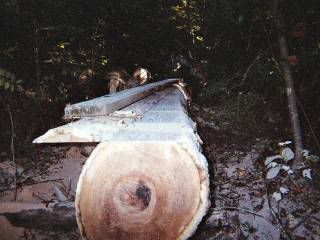 and you now have a nice flat surface for the guide to run along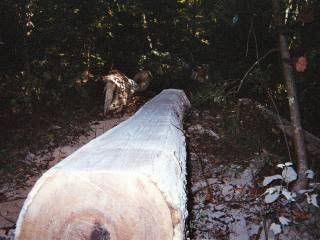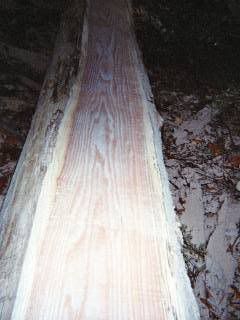 You reset the depth of the guide for the thickness of the board you want to cut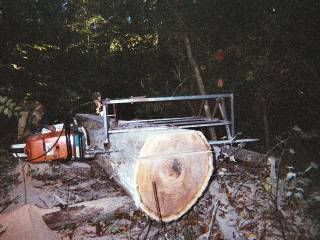 And at the end of a day of rinse and repeat you end up with a stack of lumber. These are red oak, a tree that blew down, twelve foot long and four inches thick. They will now be cut into 4X4's.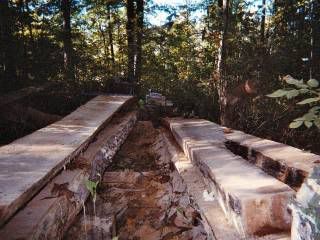 %<