Ok, where do I start?
This is my first "real" project, I'm going to model the Schooner Yacht Coronet.
Your probably wondering what in the world the "Schooner Yacht Coronet" is, well sit
tight and I will tell you brief history.
(if you don't want to hear "boring" history then skip this next paragraph)
The Coronet was built in 1885 for a millionaire (but he is irrelevant).
Also she won a trans-Atlantic race in 1887.
My church aquired it in 1905 for a different purpose, it was to be sailed around the world
for evangalism and prayer.
Ok there is the very brief history, now let's get down to the actual execution of this project.
I'm planning on using both the fluid sim feature (for the water and soft body cloth (for the sails)
And I will use Indigo for rendering.
Here is the a start, I finished the hull using skinning and am testing a couple textures.
I will start on the details of the deck as soon as I get the deck plan.
Here's a screenshot. Hull, bowsprit and masts are finished.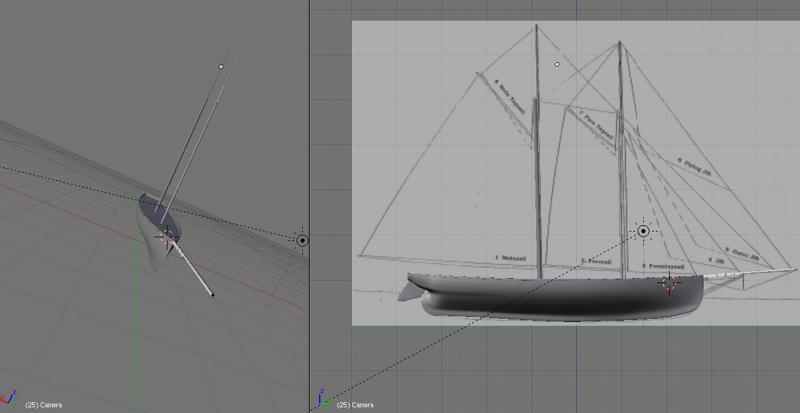 And here is a render (new one coming soon).
(Remember those are test textures.)


Suggestions and crits welcome!