I'm having a problem with my model's shadows.
The shadow appears solid for the whole object. But, what I want it to do is be lighter where the shadow is cast by the glass so that the internal part's and the end piece's shadows stand out.
Here's what the texture's settings for the glass looks like.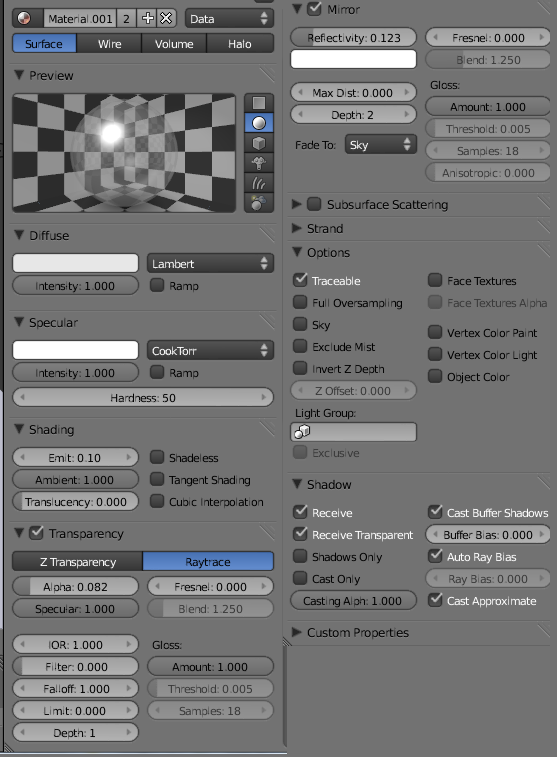 Any suggestions?