Hi there!
Im trying to get use and control better some techniques that I intend to apply to as much as possible realistic clothes to an object (body). I work with 2.49b and Im now learning to use the Shrinkwrap modifier…
In the default scene with the default cube Im duplicating it and make the second cube (grey) big enough to entirely contain the first one (red). Then I apply a Shrinkwrap modifier with the following settings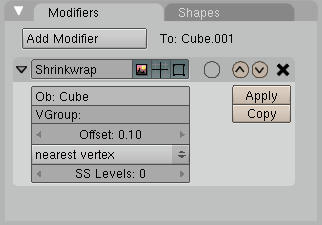 and the second cube wraps nicely the first one. Sooo this is OK!
Then I subdivided both cubes, I distorted a little the front side of the first cube (red one) and applied the same modifier again. Here is what is the result: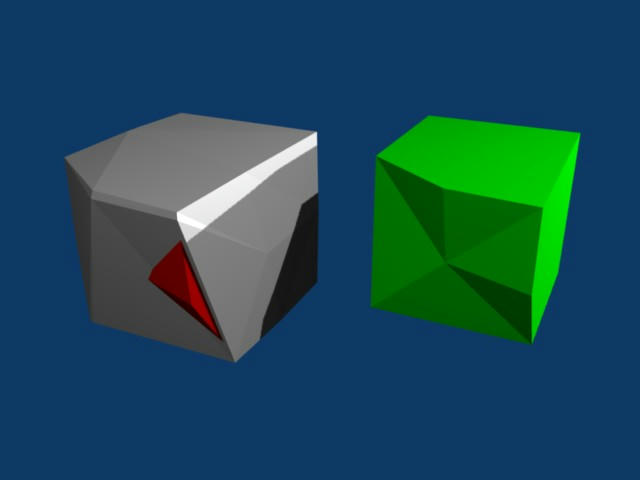 Frankly, I expected the grey cube to wrap nicely the red one AGAIN as it has the same number of verts and topology as the red one. I.e. the grey cube has ALL the possibilities to wrap the red one w/o problems… But you can see that the middle-right vertex of the red cube is NOT covered! Rather than that, at the grey cube one can see a very tiny upper part of the front face to the right. Other sides are also shaped differentlly ( havent change anything else on the red cube except its front side after subdividing). For easy understanding of red-cube's shape - the green cube to the right has the same shape and size.
Any suggestions how can I avoid such kind of problems, not to mention that my future shapes will definitely be more complex???
Regards,