Excuse me Can SomeOne Simulate this Process shown @ this site ?
Can Lux Render du such a projection ?
http://www.muenster.de/~ullwer/P-Buch/Optik/episkop.htm
Would be very Important for my Studies on L-i-ght.
ThancYea
PS: Excuse my bad Engelisch pleas
PPS: I want to simulate a projection of a CD(the color-shining side) to a wall
PPPS: BillGotAidS by invent his Windows'es
I thought Blender3D is a good 3D-Programm. I guess Luxrenderer can't Simulate THIS:

http://www.amasci.com/amateur/holo1.html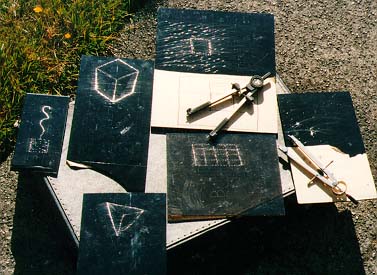 AND THIS YOU CALL A 4D-Light Simulation Programm ?!?!?
PS: I need a new Modell for discribing the Face of Light, a new Way to show what Light is or not is or seems to be or not to be that's the question !