I was looking at bigfoot's halfpipe https://blenderartists.org/forum/viewtopic.php?t=60050 and suddenly had the urge to model a skatepark myself, but eventually end up with a crowded scene rather than the 'abandoned' look s/he is aiming for. Anyway, thanks for the inspiration
Here's my first shot, I'm not really sure if it will be inside or out, so I haven't really sorted out my lighting yet.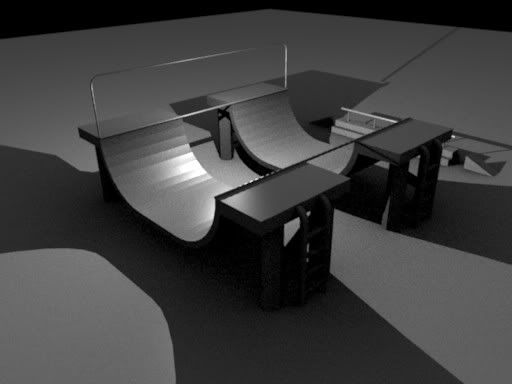 So far I only have a halfpipe, two ramps and a funbox/rail modelled. Does anyone know where I could find a layout of a skatepark (please no links to www.justfuckinggoogleit.com)
EDIT: Oh yeah, I almost forgot. Here's a textured version.


C&C welcome