Hi.
Work in Progress. Modeling a skeleton to animate. Composed of 3,150 quads of time and procedural texture.
Hi
Animation tests. Rig has 47 bones. Render BI.
Cool work. I am trying different rigging myself. How did you rig Radius, Ulna, and Carpals to bend properly.
Your model looks accurate. But some how the thumb doesn't look right. The thumb in relation to other fingers need to look like this: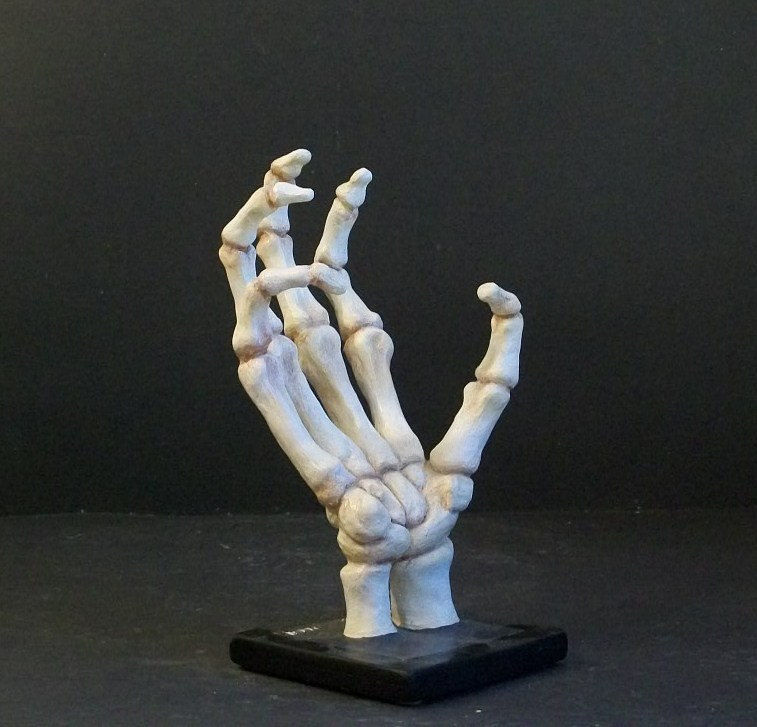 Thanks for your comment,
It's a work in progress, in this video there are more detail and several corrections:
The rig uses several helper bones, rotation copying… and careful adjustment of its positions and axis. Currently it has 31 "real" bones and 47 rig bones.
I can't publish a more detailed explanation, sorry.
Perhaps the model had a deformed thumb.
Hi.
A more complete version with more articulation details.
I don't know… Looks a little… Bony.
Nice animation!