Hi all, I began an image in the spirit of Halloween but it has come to be an image for the gpl launch of blender (a little bit in advance, I agree). It represents the threat blender represents to other 3d packages 8) . You can see it there:
<warning> Horror Image :o </warning>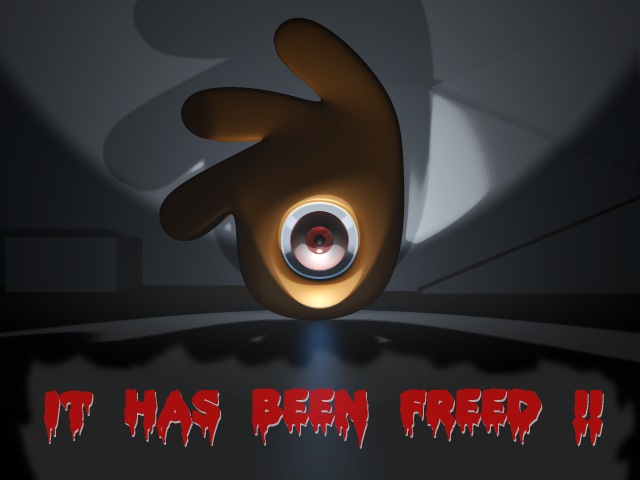 comments make me better, please let your tongue or fingers make their office.