Just a quick tutorial showing the use of "smoothing groups" in blender to get more detail out of your low poly models.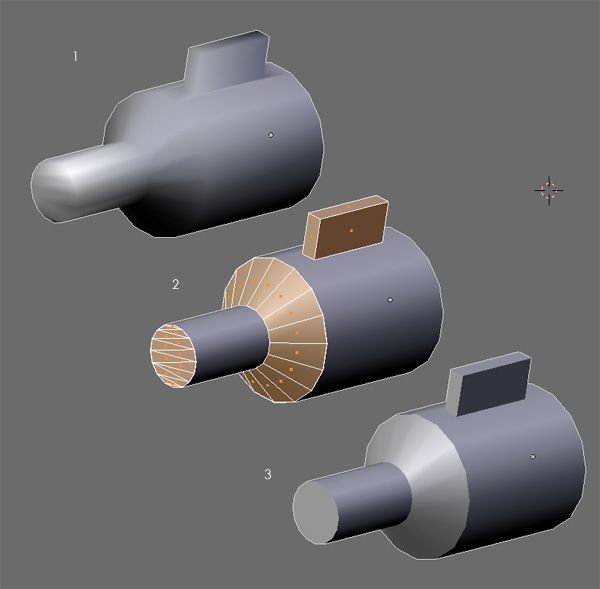 Number 1 shows a model that has smoothing applied, useful, but it leaves those nasty black lines around sharp edges. By selecting the appropriate sections, then pressing P to seperate them, you can get rid of those lines and with the added bonus of an increase in detail due to the better way in which the light falls on it.
Once you've got rid of the black lines just rejoin the pieces, at (what i can tell) no loss in game engine performance.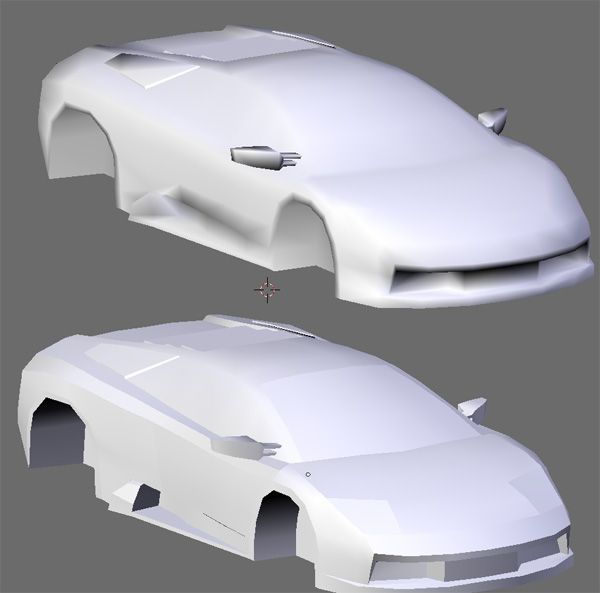 This image shows how you can make a massive difference to your models using this technique. Its not only for cars and tubes either, its a common technique in character modelling. (I'll post an example once ive finished it).
I hope this was useful, if anyone doesn't understand anything let me know. Thanks.