Hi there,
here is my humble project made for a school contest. (I study IT - i.e., programming the graphics related stuff - and we've been told to try to create something in some 3D modelling software during two weeks.) This is definitely not my first experience with blender, but I have not been active for quite long time, so this is actually my first 'serious' project rendered in cycles.
Except for the sky, everything was created in blender (i.e., the tree, leaves, rocks, the snail)- most of the textures are actually generic (except for the stone material, all textures are voronoi-based).
Critique is welcome - I had also considered posting this into focused critique section…
Some stats:
128 samples at fullHD (512 at 50% resolution)
12 minutes render time
it was done during one week, not sure about exact amount of time - probably three full days. I've been toying with the materials most of the time.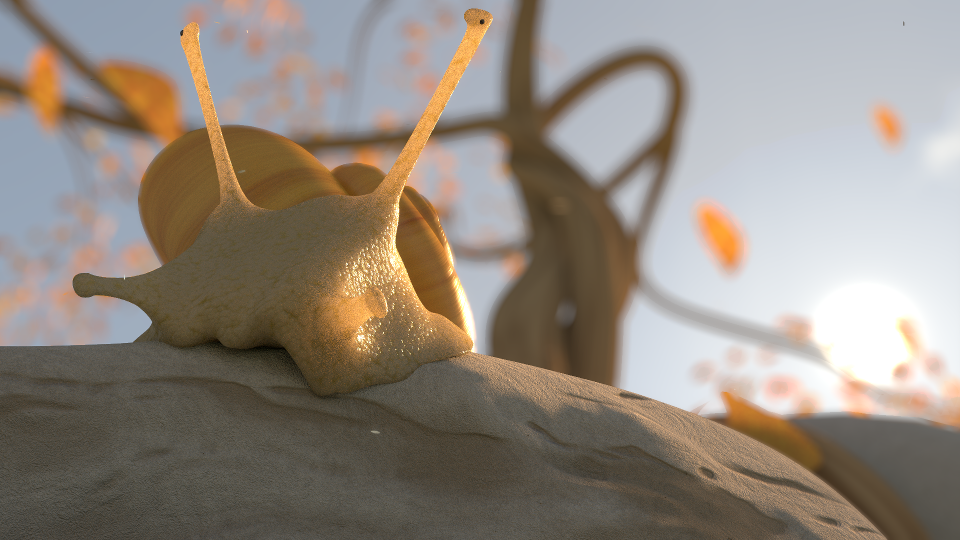 one local mirror in case of problems: