I just tried to import a very simple chain and sprocket model [built in 2.49b]. It is constrained so that rotating one gear spins every other gear and sprocket on the model. The chain is a double-link mesh that follows a curve, and moving along the Y axis spins the chain ~to match the sprocket. The chain uses an IPO driver to map the Z rotation of the gear to the Y location of the chain ~and it works great.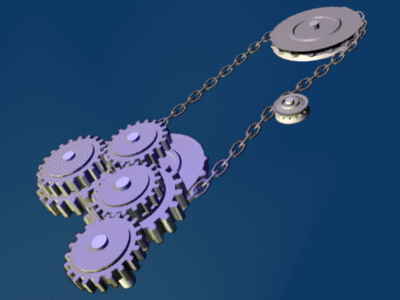 Blender 2.64a seems unable import this by simply opening the Blend file. [WTH?]
So opening this in 2.64a breaks the functionality of the chain rotating in step with the sprockets.
Is there a method to do this ~this simply in 2.6x?