Hi,
I'm developing a game but I need to learn to make a "default" action because if you don't create it , the other actions , for example , walk to the left , continues playing but blocked, I need to make the default action to return , when you don't press any key , return the mesh to the ORIGINAL POSITION of the armature.
Image Example: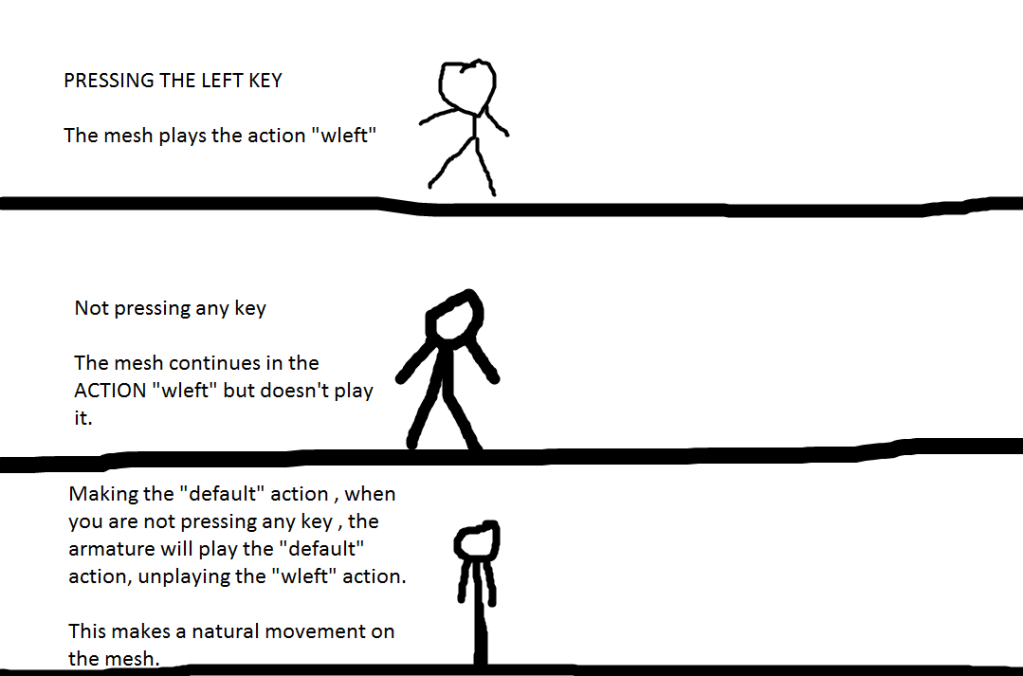 My only question is how to make the "default" action , I have maked it in blender 2.49 , but now , in 2.58 if I set the "default" action to alway mode , when you press for example the walk to the left animation , the "default" action persists.
I repeat , in blender 2.49 this not occurs , but now , YES , this is my problem. Anyone can help me?