It's just the best to work with as a result of its stability.
Fred/K.S
Have u 0.2.0 linux version to download?
Proud To Announce the Return of SR AWNW 2 In 2020
---
After a year of pausing development completely to a halt and lack of progress i felt it would be necessary to return and finish this game as intended … I Apologize for the long waiting we have new cars ive managed to get from friends and also some of my modeled cars from back in 2015 and im glad to showcase whats coming early next month guys…
THIS IS IT !!! - Below here is a Quick Up Meantime Teaser
(ROAD TO AWNW 2)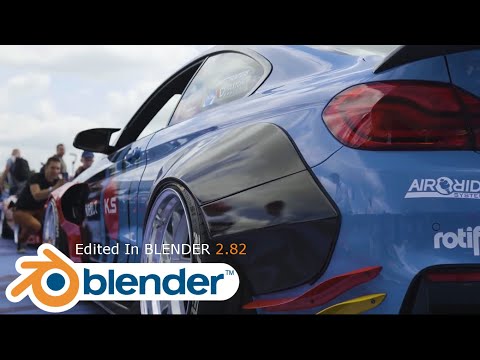 Hope you guys enjoy !!!
I should start rolling screenshots of the BETA anytime soon so keep an eye on this thread.
Fred/K.S
Speed Racer A Whole New World Returns - THIS SEPTEMBER !!!
---
Last months ive been hectically busy texturing and adding more Cars to the Game so i wont spoil any of the new cars but i'll just showcase the current map you guys have seen ive got 2 new locations for the BETA demo im going to showcase in a video soon as im done with the Level Maps as for now i will just re-showcase what you guys have seen earlier but ive made some fixes and also adjustments compared to last time it handled in BGE so now on UPBGE 0.2.0 im optimizing more.
Things left to do:
Redesign Car paints and (Include Cube mapping Reflections for more accuracy)
Character animations
Do and finish some cool Trailer content for this game!
here are the Map Refinements and Updates from August!

PART 02
---
Its a nice neat TRACK for circuit racing in the BETA Demo!
I wont compromise for better visual quality i will simply keep this track looking as classic as it is today just neater and more details will be added.
(Remember this was optimized so well for Low End PC's so don't expect soo much of a graphical overhaul like TBW has even though they use the same Version of the Engine!)
Fred/K.S
TEASE - Speed Racer AWNW 2 Car Showcases Coming soon !!!
---
UPBGE EEVEE Returns this month with an Update from SR AWNW 2 !!!
Game Screens - DRAG Strip Revamp and clean ups !!!
---
N . E . X . T
---
i will do the rest of the NEW CAR Showcases in the Trailers!
Im putting up the Official TRAILERS for Speed Racer A WNW 2 so yeah soon as im done i will post it! (i cant promise any dates guys ive got TBW to focus on most)
Fred/K.S
---
Now On DISCORD! (From 12/20/2020)

Add this car
what car is that?
Fred/K.S
the French little sister of the F40 : Venturi GT400
Preparing for 2021 (Coming Soon!)

BECOME A RACER!
Fred/K.S
Merry Christmas Everyone!
---
Keep Watch 2021 is going to be Awesome…

Im back and working on the game again…
Link to the discord
above
!
Fred/K.S
Im just asking but how do u get license for use real cars in-game?
Or u plan to get it later?
im not going to use brand Trade Mark Logo's in the game, however car models are car models and this game wont be sold so i wont monetize this game at all whatsoever. This game is a Free To Play Game.
On the Licensing i do have my own licenses on some of the models, however all my new latest cars are all made by a friend of mines using Auto CAD so these assets don't have licenses since they're being made by a friend.
(Im not going to cap the game because of licensing, a game is a game it has to be finished if these are the cars it needs then they will all be added in!)
But im definitely going to use unlicensed sounds for car engines for sure
Fred/K.S
One way would be to pay for assets on an assets store and receive the licenses with the models and abide to the license as per the asset developer or artist.
the best way is to model your own assets or to use a friend's asset creations library for personal use as long as yr not monetizing the brands at your own Risk!
In the case that you want so sell your game with real world cars and the brands then you have to contact these companies, and you'll pay alot for licensed cars and they can get you the full complete models but i wouldn't advise it for a blender game, maybe if you were making a game in Unreal 4 it'd be better for you to do that if you have a budget!
Fred/K.S
Update: Working on ROADS!
---
Will throw in some updates later Guys!
Fred/K.S
Wow I love those vistas with the hundreds of trees! Very nice!
thk's I'm working on a planet tessellation system 1st on my terrain and then I will import the system to things like environmental object such as trees and rocks and certain vistas …
But I'm aiming for a more procedural gen sys of tessellation that way it can account for uniqueness and diversity instead of repeat copy paste spawning of advanced lod's lol…
Both projects will benefit from this system!
Fred/K.S
Once the system is effective and is working Great, I will put up an example to teach in a future tutorial series!
(This will work exceptionally well for making open world maps in UPBGE Games!)
The tutorial series will be on my YT Channel with a link to resources!
Fred/K.S
Oh yeah! Procedural LOD would be amazing.
How would that even be achieved in the UPBGE? I assume a crazy glsl script would have to be created.
I talk a Little bit abt it here…
Fred/K.S