I pulled this one out and started fiddling with it again. This time I tried the render using Yafray. I'm having trouble making the liquid look transparent in Yafray, though. I tried setting the alpha very low but it didn't help. Looks more like Bosco. I think the overall shading looks much better.
Here's the original from way back when:


Here's the latest one: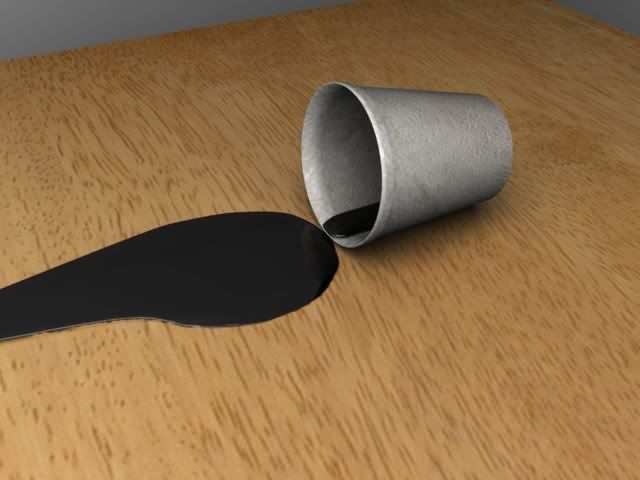 Any ideas?